This Page is Divided into three Distinct Sections:
1) What's the blog about?
2)Who is Mwangi?
3) How to Get in Contact with Me
4) To check out the press and media that the blog has received please check out this page.
5) To hire me as a blogging, blogging SEO, podcasting or outsourcing consultant, please contact me using the the Contact page and let me know what services you require and I will send you my rate card.
What is the Blog About?
The Displaced African is the first website ever dedicated entirely to the happiness and peace of mind of ALL sub-Saharan Africans in the diaspora. Every day the Displaced African will provide YOU with information and tools on that will assist you to:
a) Have happiness and piece of mind every day:In order to achieve this objective let me recommend the articles in the Psychology of African leadership category.

b) Maneuver through the challenges unique to Africans living abroad: You can trace through my journey and learn from my multiple mistakes and triumphs by checking out the Top 10 things I wish I knew before I left Africa.
c) Find meaning and purpose in a place that has a lot more distractions than depth.

d) Be the best you can be AND THEN;

e) Surpass THAT and be even better than you ever thought possible. Hopefully articles such as the ones below get you thinking about just how limitless the possibilities are if we apply ourselves:
f) Finally serve mother Africa and make it the best continent EVER: You can begin by checking out the resource list I compiled below during the Kenyan 2007-2008 election violence for some ideas:
These are big claims and I intend on fulfilling them. This will only be possible if you constantly contact me and let me know not only what you think of the website and its contents but also what problems you have and what solutions or gifts you may have to offer others.
Your imperfect host,
Mwangi
NB: Don't forget to subscribe to receive free regular updates from the blog via email or via RSS.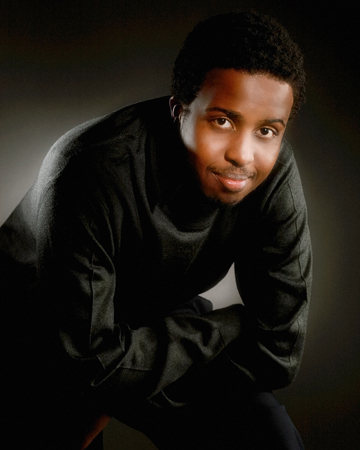 Who am I?
My name is Mwangi. I immigrated from Kenya, Africa in 2002 and have lived in Australia ever since. I have lived a very rich life here in Australia filled with a lot of highs, a lot of lows and a lot of moments of nothing going on. For a more detailed account of my life since arriving in Australia please check out the article series:
My Story as an African Immigrant: Part one / Part two / Part three/ Part four/ Part five
To gain an idea of what I value and care about (and hence what I'll probably discuss on this blog over and over again it can be found in this article:
The West Has Many Distractions: Focus on That Which Is Important Not That Which Is Urgent
I am a big believer in experiencing as many great things as one can in life and so I have tried out, succeeded, failed and been involved in:
a) Being a party animal
b) Trying out for the church choir(and being rejected)
c) Being an award winning (seriously) actor in Theatre-musicals/drama etc etc
d) Olympic weightlifting (there is actually someone in Melbourne who is willing to train you for $5 a day. I think his name is Ron.He is up in Mitcham-look him up.)
e) Amateur wrestling and I was just a nose-hair (why does it have to be a nosehair, from this day forward it will be an earhair) away from begining training as a professional wrestler.
f) Being a PUA
g) Politics and history via participating in political and historical societies and HUGE AMOUNTS of study etc
h) Being heavily involved in self-improvement via books, seminars etc
i) Health, nutrition and bodybuilding- I haven't applied the teachings as much as I can but I have been a student for a while now and btw www.bodybuilding.com is a gr8 resource if anyone is interested)
j) Trying out for MENSA ( I had to go pee in the middle of the test, I will never know how I would have done if I had drank less water)
h) Creative writing ( I studied it at University and have had my work ridiculed and praised)
i) Philosophy study and groups ( A philosophy group is basically a bunch of people more interested in getting the right question than ever figuring out the answer)
j) Sports captain (Now how I got into sports leadership positions thrice in my high school career when I have the sports ability of a mutated mountain goat, I will never know)
k) Public speaking ( I have a dream too)
l) Modelling and being a TV extra
m) Business school
n) Internet marketing and blogging
o) Film school
p) Being on the radio
Basically I have seen life from numerous perspectives and angles and now I want to take everything I have learned over my brief lifetime in this vast new Western land and apply it to my fellow Africans so that none of YOU have to go through the same problems that I and my peers did and can take the African life in the West to a whole new level.
Contact Me
If you have anything you want to say or you want to get in contact with me do so by:
1) Leaving a comment on one of the posts
2) Emailing me at masmilele@thedisplacedafrican.com
3) Contact me via Skype. My Skype username is: masmilele
4) Contact me via Googletalk: My Google username is (you guessed it): masmilele