Below is a list of books, tapes, audios, reports, courses, podcasts etc etc that have had a profound impact on my life. Hopefully they'll have a profound impact on you as well.
One of the Greatest Web Ideas to Come out of Africa

Kenyan Zone: This forum is like your favourite aunties house. Everyone is familiar and the conversation is ever flowing.
Open Office: Like Microsoft Word. Only its better….and it's free….and it's upgraded all the time….and it's compatible with Microsoft Word as well and……just get it! Give them a donation if you're feeling charitable.
From the Blogosphere
Project Sunshine Blog :Shedding some light into Africa.
Thinker's Room :The hilarious and always-on-point M
White African: Great source of insight into the worlds of African technology and African business.
Naija E-Cash: According to Alexa, this website is one of the top 100 websites in Nigeria and one of the top 50,000 in a world with 100 million+ websites. Great practical tips. No fluff.
Kenyan Jewels: A website that celebrates Kenyan achievements in the diaspora. If you know any websites that profile success of Africans from other nations then email me the link at masmilele@thedisplacedafrican.com

Global Voices Online
<<
#
Kenyan Blogs
?
>>
The Kenya Unlimited Blog Webring


Afrigator: The African Blogs Aggregator
My African Loft Playlist from Africanloft.com
Become My Friend on Twitter and Follow Me!
If you would like to call overseas for free then please check out Skype by clicking on the bannerbelow



If you are ever in search of one of the largest shopping centres on Earth which blends the obscure and the everybody-has-that items look no further than:



Earth Class Mail: The only mailing address you will ever need for the rest of your life

The Free Step by Step Blogging Guide from the Man Who Taught Me Everything About Blogging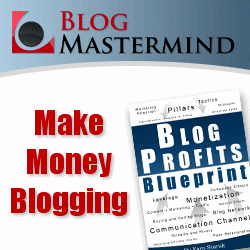 Folks Kind Enough to Do Link Exchanges
http://balancedmeltingpot.wordpress.com/ : Balanced Melting Pot site that discusses the challenges of raising children in foreign cultures.
African people: (These folks were even kind enough to send me a description of their site) Yuawa is the place to know everything about Africa, African people, African women, African men, African music, African music video, African news African culture and much more. It is also a very good place for African chat which is well-known as afro chat.
Get in the Hot Spot: An Aussie personal development blogger