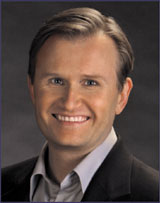 How This All Got Started?
I have been a reader of Steve Pavlina's blog for quite a while now and subscribe to it via my Google RSS reader.
A while back, Steve wrote a post entitled, How Bloggers Can Get My Book for Free
(By the way, the offer might still be on the table for all of you bloggers who are interested, so head on over to his site and check it out).
The Idea Behind the Post
Steve wanted to use the power of the blogosphere to launch his new book: Personal Development for Smart People: The Conscious Pursuit of Personal Growth
So, if you're blog had a significant audience and had been around for a while, you were free to ask for a free review copy of the book AND even a podcast interview.
I Wasn't Sure I Wanted to Make the Request At First
After all, this is an African personal development blog. I seek out people of African descent doing great things, with full knowledge, that there are volumes upon volumes upon volumes of Western personal development blogs, podcasts, autobiographies etc etc
But Then I Thought About It
This is the Steve Pavlina who inspired me to become vegeterian.
This is the Steve Pavlina who I have linked to repeatedly throughout this blog's life.
This is the Steve Pavlina who has 2 million readers every single month.
This is the Steve Pavlina who has written the best personal development articles I have ever read online.
This is the Steve Pavlina who inspired me to go on trials, such as My 4 hour work week journey, and record the results for others' benefit.
All those things, plus many others, culminated in my thinking:
I would have to be blinking mad not to leverage the little success theDisplacedAfrican.com has had to try and get a useful interview with Steve Pavlina out there.
I Asked for Both
And he agreed to be interviewed and sent me a review copy of his book

.
Tomorrow, I release my review of Steve's book, which I worked on, together with Coach Caroline. However, today, why not focus on the main man himself.
Ennnnjjjjooooyyyyy!
PS: If you love this podcast, don't forget to share it with your friends on Facebook.
The Podcast
My Hour Long Conversation with Steve Pavlina [67:55m]:

Play Now

|

Play in Popup

|

Download
What was Discussed
1) Brief intro: Just who is Steve Pavlina ?
2) Some of the defining moments in Steve's life.
3) How did Steve get the idea to write his brand new book?
4) What was the process he used to write his book?
5) How did Steve get to a place where he experiences flow on a regular basis? (What is flow?)
6) Tips for people who want to become published authors
7) Steve talks about how he got more than 2 million people visiting his site every month.
8 ) How did he arrive at a place where he broke down all personal development into 3 primary principles (truth, love and power) and 4 secondary ones (oneness, authority, courage and intelligence)
9) The link between Anthony Robbin's work
and Steve's book.
10) How on Earth did Steve finish 4 years of University in 3 semesters? Some tips if you want to do the same.
11) Tips for transitioning to a raw vegan diet – How to overcome some of the common obstacles.
12) The idea from Steve's book that had the most impact on me: definitely not what you'd expect.
13) Me thinks that it is noble ideal to live a life where one eats solely for nourishment and not for the pleasure. Steve's thoughts on that idea.
14) What should you put on your not to do list if you want to intelligently pursue conscious, personal development?
15) Much much more
PS: Make sure you pick his book on Amazon.com and return here and tell me what you thought of it:
Websites and Resources
3) Steve Pavlina's new book – Personal Development for Smart People: The Conscious Pursuit of Personal Growth
4) What is Flow? The definitive resource on flow – Flow: The Psychology of Optimal Experience (P.S.)
6) Steve's Article on Graduating College in 3 Semesters
7) Steve talks about the Raw Vegan Diet


10 Tips for College Students
Update on 24th October 2008: Steve Pavlina linked to this article from his Twitter and the Steve Pavlina blog.