I exist in an extremely odd shade of gray. This post will be as the title suggests, a confused convoluted conversation about confusion. Uncensored and unedited, straight from my brain to your eyes.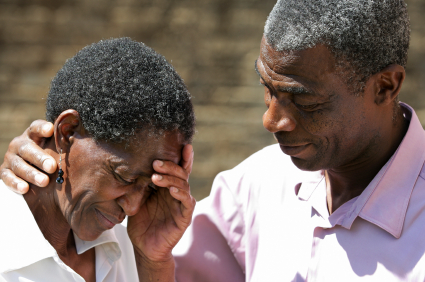 Discussion
I was talking to a friend of mine today. This guy is one of the first people I ever met when I came to this country and we both came when we were in high school and have pretty much entered adulthood in this country.
We Have a Very Strange Identity
Our identities are odd because:
1) We identify with Kenyan culture much more than we do the host culture: Here it's a 50/50 split. Some people come in their teens and completely soak up this culture, the language, the fashion and make their friends and their lives here.
Then there are people like us who come here either 3/4 formed or fully formed (I of course speak of psychology, body, hormones etc etc very different story) who have been so shaped by the culture of where we came from and/or may have been rejected by the people here so we find it weird to change.
2) We Think and Act VERY Differently From Native Kenyans
Want clear proof of that? Look at this blog. I have 227 articles that I spent 9 months putting together simply because it was what I felt would be the most meaningful thing to do.
In Africa that = An idiot
Sure from time to time, some of us should get together and talk about what we should do and maybe even engage in projects part time. But engaging in a blog FULL TIME for 9 months where you pour everything into it and put the message and the purpose ahead of the money.
That's absolute stupidity
The other differences are quite subtle but they are definitely there. What it boils down to though is:
I love where I am from and identify with it at the core of my being.

There are MANY things I dislike about my culture at the core.

There are MANY things I like about the Australian culture at my core.
A Few of My Favorite Things
I like the fact that people here, not always but enough that it counts, don't wait for people to solve their problems but take it upon themselves to do so, starting new industries and social movements in the process.
I love the personal development movement.
I love the fact that people here are willing to put themselves on the line for an idea and won't just sit on the sidelines criticizing.
I love the fact that people here actually think about their health AND take action in the way they eat and live to take care of their bodies.
I love the fact that people here are always testing out their boundaries in real life instead of in the abstract.
As I said, this meandering post will probably resonate with some of you who are just plain confused and feel like a tiny minority in a large Western country.
There Is No Sub-Culture For People Like Me
I am not saying this because of arrogance but its true. I know no one like me. I know no one who has feet in both puddles like I do. There are no songs sung about people like me, no movies made, no poets, no discussion groups, no forums.
I just have to spend my time immersed with African culture one day and put it to the side while I engage in Western affairs another day.
I have to speak with a certain slang one day and change it up the next.
Not That I Am Complaining
I think I have been too blessed in my life to just be outright angry about something that is ultimately not a bad quality problem to have.
This situation doesn't really anger me. It just saddens me from time to time, because I am yet to resolve it. If this resonated with you, leave a comment below or email me and let me know what your situation is.
Working through the confusion,
Mwangi