When Steve not only sent me a review copy of his book, but also allowed me to interview him (please refer to the previous podcast) I knew I had to do something special to say thanks. So I came up with a:
My-goodness-isn't-that-the-most-original-thing-since-cubic-zirconia-idea
I called it: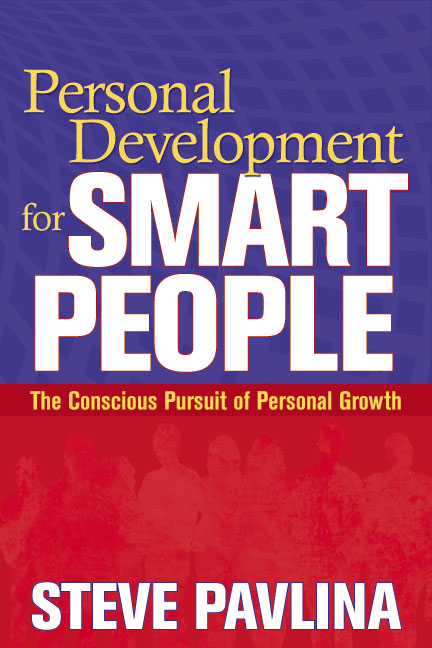 The Two Days of Steve
Yeah, I know, my creativity took time off to make room for the blatantly obvious

.
Yesterday was all about getting to know the man. Today is all about the man's book.
I got Coach Caroline on the phone with me and we had a freewheeling discussion about the impact the book had on both of us.
The discussion was very loosely scripted and we had a discussion more like a radio show than a podcast, which is what I was after.
Lest You Forget:
The book is Personal Development for Smart People: The Conscious Pursuit of Personal Growth. You can find out more about the book using the link below:
I hope this is of value and service to you.
The Podcast


Mwangi and Coach Caroline Review Personal Development for Smart People by Steve Pavlina [43:35m]:
Play Now
|
Play in Popup
|
Download
Things Discussed
1) What we both loved about the book?
2) The practical nature of the book
3) Things I would have improved about the book
4) The things that surprised us about the books.
5) The ideas that deeply resonated with both of us
6) We had a feel good session (I think she made me blush as much as my complexion would allow

)
7) We had a lot of debate
8 ) A lot lot more
Any feedback, tips, hints and you are free to leave a comment below and/or hit the "Contact" button at the very top of the page and get in touch with me.
One Quick Final Thing
For those who want to support the release of my first ever information product, or just want heaps of videos and interviews with experts that teach them all they need to know about podcasting, please check out the site: www.MyPodcastingTutor.com.
Have one of those days that is so awesome you rename it "Perfection-Crammed-into-One-Day",
Mwangi
Update on 28th October 2008: Steve Pavlina linked to this review of his book, among many many others. Check it out on this article entitled: More Book Reviews (there were that many)