Hello people,
My name is Caroline Achieng Otieno, and I am a guest blogger at the Displaced African, and a regular contributor to The African Bulletin – www.mediablackberry.com. Having lived in the Netherlands for the past seven years, and experiencing the good, the bad and the ugly, I must say that I have observed a lot going on in Europe. I feel sad for the many Africans, who escape war and other tragic situations, come into Europe through very difficult means (some even trekking the desert through Northern Africa) and when they get here, they face other hurdles in trying to build an existence for themselves and their families back home. What hurts the most is that the system set in place makes our African sisters do things they would not ordinarily do, just because of their legal status or the lack of it thereof. The following article is another version of the article I wrote for African Bulletin in the April issue, feedback is welcome…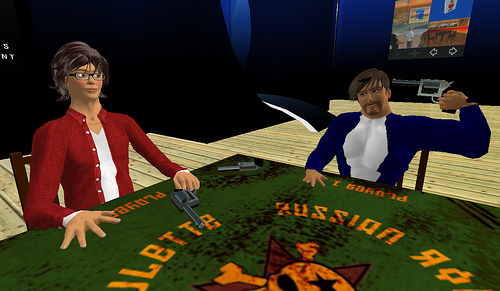 Supposing you were in Russia, it's war-time, early 20th century. You are an aristocrat soldier and you are with your soldier friends. Feeling the loss of your status, money, family and country; you play a lethal game, perhaps to display bravado, perhaps you want to commit suicide. You spin the cylinder of a revolver so that the location of the cartridge is not known. You point the revolver to your head and pull the trigger. Bang! Well, probably you live, and unharmed and admired you walk away, or you die, and that's the end, it's final.
While many Africans living in Europe would not dare play the game of Russian roulette, no matter how much money they were offered, many are caught up in a riskier form of a similar game. There are few chances here; it is a 'no-win' situation. Young undocumented Africans, eking out a living in the big cities of Europe, find themselves alone in a foreign land. Many gamble with high risk sex, playing a game of 'Russian roulette' as it were. For the young African woman especially, illegality is a challenge. She is placed in a very vulnerable position. She may view being undocumented as having 'no rights, no shelter, no access to medical care, no money, no food, no peace.' If she is not well informed or protected, she falls into the trap of selling her body. In the big European cities, female migrants are caught up in a fast growing endemic of promiscuity, for no other reason than being illegal. On one hand, these may be women who are fleeing dangerous situations in their countries, where men have raped women as a weapon of war. Others have undergone traumatic and often brutal genital mutilations. Yet when these same women arrive in Europe, only to find their applications to stay in the country rejected, and out on the streets, the harsh reality begins to set in and sex becomes a strategy for survival.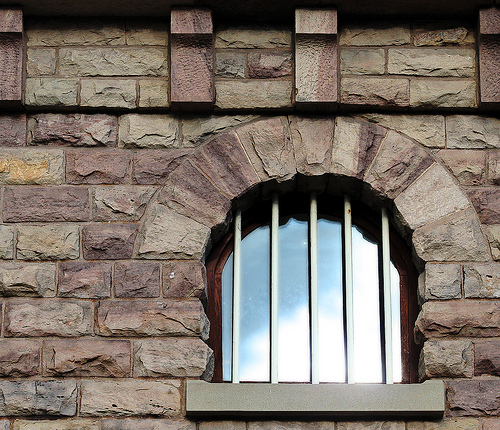 Research done by SOA-Aids Netherlands in October 2006 among the heterosexual Black community, established that sex was used as a 'salient exchange commodity' by women. Men gave them money, and women in return took care of all their needs. When money begins to flow and the women are past survival, they find themselves at a point of no return and trapped in a life on the fast lane. Free-lance writer Zack Bigalke from Portland, Oregon writes, "Women, smarter than ever, have learned that their bodies are money-generating machines which can easily draw much larger pay-checks than most other jobs." And that is the main problem, sex does sell, and many African migrant women get addicted to the business of having myriads of sexual partners.
There's a mysterious pull to hang in there.
Probably it's the bad company, or the lack of social skills, or the low-level of education coupled with the rush to make big bucks quick. Friends encourage some to join them, stating the fact that money comes easy in the business. Ultimately, there's the attraction of the 'invincible' Euro, the demands of relatives back home, and the desire to mirror the lifestyles, the dress and the mannerisms of the of the characters played out by the beautiful West African actresses of Nollywood; keeping up with the latest designer fashions, smelling like a queen, and owning the latest gizmos at the drop of a hat.
There are risks involved, the risk of pregnancy and the greatest risk of all, that of catching a Sexually Transmitted Infection (S.T.I).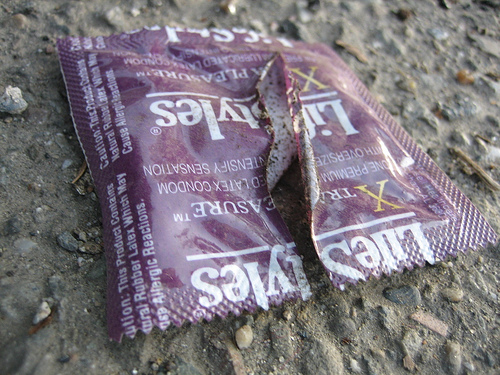 Let's admit it, most men initiate and control sex, paying for it with their greater wealth.
However many women bear the burden of the consequences of sex. Due to the fact that a woman's body is well structured to receive, a woman is eight times more likely to become infected from a single sexual act with an infected man than a man is likely to become infected from a single sexual act with an infected woman.
Not only is the likelihood for infection for women greater, but also infection can be present in and spread by them when they do not have any symptoms of the disease. The disease becomes a silent killer.
A breakdown of the most common S.T.I's follows:
Gonorrhoea is one of the oldest known S.T.I's. However, like the condition Chlamydia, most women who are infected by the disease frequently have no symptoms of it, especially in the early stages. Both of these diseases, left untreated destroy the Fallopian tubes and cause Pelvic Inflammatory Disease (P.I.D). This can lead to ectopic pregnancies or infertility. Another well-known S.T.I is Syphilis. It operates in stages, which can be in gaps over a period of many years. The last stage of Syphilis is most fatal. It can cause problems throughout the human body such as heart abnormalities; brain malfunctions leading to stroke, meningitis, deafness or blindness. The Human Papillomavirus (HPV), another S.T.I has long been known to be a cause of cervical cancer. Infection with the Human Immunodeficiency virus (HIV) weakens the body's immune system and increases vulnerability to many different infections. HIV at its' final stage is referred to as Acquired Immunodeficiency Syndrome or AIDS, when full-blown, many infections overwhelm the body and this results to death. Treatment options exist for HIV-infected people that reduce the multiplication of the virus in their bodies thus delaying the progress of the disease to the final stage, which causes death.
Solutions are quickly needed.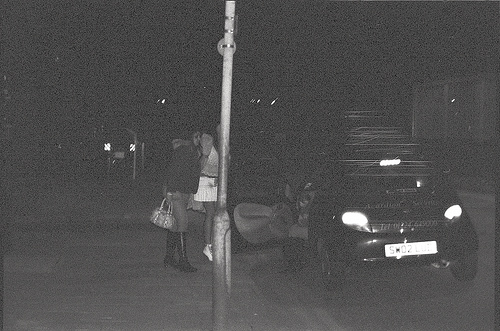 Condoms may be useful in decreasing the spread of infections such as Chlamydia and Gonorrhoea, but should be noted that they do not fully protect against infections such as genital herpes, HPV, syphilis and AIDS. Public awareness and education about STI's and methods of preventing them is imperative.
African migrant women should be empowered and educated about their sexual health and reproductive rights. There is the need to practise good social skills that include the ability to negotiate safe sex, a better understanding on the working of their bodies and the risks of a promiscuous lifestyle.
Global agencies, international policy makers, African leaders and civil societies should push to make education for the Girl-Child in Africa free at all levels; such an action would encourage society in Africa to send their female children to school. Migrant churches and faith-based organizations in Europe need to address sexuality and behaviour change among both men and women.
It is my prayer that the article has helped someone in some way or another,
Blessings,
Carol.