Today is all about answering questions from my namesake, Tony, who runs one of the biggest websites in Naija according to Alexa, Naija Ecash. I also answer the most interesting question I have received so far, from Mo Ma. These answers definitely don't show me in the best light, but you asked and so I answer…..
If You Have any Questions You Would Like Me to Answer
Then please read this post, where I talked about this little question and answer session.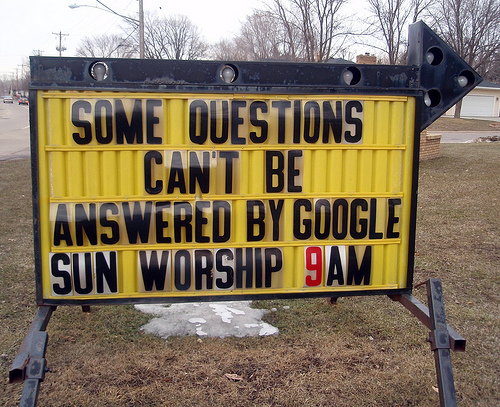 Tony asks:
Which is your favorite website?
My Answer:
This really depends on what I am after. I learn best by watching videos and so you can find me on Google Videos looking for videos on all sorts of topics all the time though I am currently obsessed with finding Timothy Ferriss and Jay Abraham videos. Some sites I can't mention here

Considering my freelance work as a blogging consultant and freelance writer and all the projects I have to get done, I spend huge amounts of time on Rentacoder.
I also spend a lot of time on:
a) The Blog Mastermind website and forums.
b) Yaro Starak's latest posts on blogging.
c) Searching for podcasts on Itunes.
d) Reading stories by a man called Jon who I met a while back.
e) Leaving comments on gal africana's and Kelly's blog.
f) Searching for information by Jay Abraham and Timothy Ferriss and so on and so on and so on.
Tony asks:
Which is your favorite movie?
My Answer:
I actually did a post on this some time ago on 7 Movie Classics. Add to that list:
a) Get Smart – Steve Carell is pure comedy, pure comedy, no one else can make fun of himself so well with such a serious face.
b) Pretty Woman – Go fig, I am simply drawn to this storyline.
c) Short films by Roy Ston Tan : I got a chance to catch this guy at the Melbourne International Film Festival two years ago and adored his work.
d) Great Happiness Space: Tales of an Osaka Love Thief: Any movies that explain succesful relationships or relationship tips that can help men, I like. There is a lot to be learned from this movie about "hosting clubs" in Tokyo.
e) La Vie En Rose: Not this movie specifically but movies like it that take me back in time and draw me into a world separate from my own. That having been said, La Vie En Rose was pretty powerful…….
Tony Asks:
Where are you going to spend eternity?
My Answer:
If there is indeed a hell, I think the way I live is a clear indication that I am going there. As I go, I will be thankful for all the blessings I received while alive, but I think if we are to peruse the good book on all the verses that discuss how to get into the "Book of Life" I am clearly not on that guest list.
I find it hard to believe in an eternal hell, I must say. A temporary hell, yes. But a permanent hell, when there is a God who is pure love and made us in His own image……this might be outside of my own understanding but the concept of hell just doesn't add up. Here's to hopping that John was just a raging schitzophrenic.
Mo Ma Asks:
What is an incubus and how exactly does the state of Woody Allen's over-easy omelet threaten world peace as far as the Solomon Islands and Elephant Seals are concerned?
My Answer: