This blog has been around for 8+ months now and I was actually extremely surprised when I realized that not once did I talk about something so unique yet so present within the African immigrant experience.
I am of course talking about "marriages for papers" or as I shall label them for the rest of the post paper marriages or PMs.
Now I must say I am faaarrr from an expert on them, as I have not seen too many blatant paper marriages, so what I will do is define them, tell a bit of a story and request that you leave a comment below giving some more information on them.
What is a Paper Marriage?
In brief a paper marriage is when an immigrant marries a citizen of a Western nation in order to either improve their visa situation, become a permanent resident or citizen of a country or to advance themselves materially in any way.
How Did I Get the Idea to Write This?
The idea to write this actually came out of the tiny little verbal assault I took when I decided to talk about the Jungle Fever article on Kenya Imagine.
A comment by one of the few folks who chose to support me and engage in discussion on it was a story about a man who went to the UK and engaged in paper marriage. After reading that, I knew, I'd best post this up on the site with the quickness so that at the very least you are aware and talking about it.
What Nature Do PMs Take?
At their best, PMs aren't even PMs. Two people, across cultures look deep into the windows of each other's souls and see eternity. They lock hands in a beautiful union in which one of the positive side effects is that whoever was an immigrant of the two gets upgraded and can stay in whatever Western country they immigrated to.
To illustrate the worst, I'll give you a fictional story that is a collection of things I have seen and heard over the years.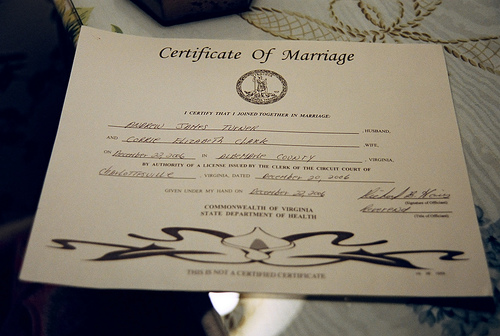 The Story of Billy
Once Upon a Time

Billy is a middle class kid who grows up in some African city in some African country. His parents worked hard for years and managed to build themselves a wonderful company that exploited people's needs for fresh fruit and vegetable for a profit.
When Billy is finished with high school, his parents decide it is in Billy and his family's best interests if he flies over to the West to study something that will get him solid office job.
The Ladies Man
Now while all this is going on, Billy is quite the Don Juan. So smooth, he skates on sand and with words so sweet, the bees go to him for tips. He has done his fair share of seed distribution and heart breaking before he meets a lovely girl called Abby.
Abby is an angel, a jewel and most of all a gift that he wants to cherish for the rest of his life. He gets down on one knee before Abs, who is pregnant with his second son, and two months later they wed.
He Departs
One month after that, his parents collect all their savings and use it to help their son fly out. Billy departs promising that he will not only repay every penny but eventually support his ma and his pa like they did him.
He has no clue what he's going to do abroad, all he knows is he is coming back to Abby, his parents and his two sons when it's all said and done.
Arrival
He arrives abroad with only his first semester paid off and without guides like tDA (well, that IS why I started this blog after all) Billy has no clue what on Earth he should do. His friends can advise him, but much of their advice is so disjointed and contradictory that ultimately he really doesn't know who to trust.
The Rat Race
So he tries to make it on his own, working harder than a donkey from 9-5 in school and putting in some boring hours at the factory from 7pm – 6 a.m. every night and catching up on sleep on the commutes.
With all this stress on his back, Billy dedicates his weekends solely to escapism via alcohol and carnal delights.
The Lion Spots His Prey

One night, while stumbling around in a drunken haze looking for the next damsel he can wax lyrical to, he happens upon Fiona.
Now Fiona is a very shy introspective girl who has a wonderful rich world inside of her. Unfortunately the richness and beauty of this world is either not coming out as it should externally or is being covered up by all the layers of excess fat.
It's Not all Roses and Butterflies
Billy has been on the hustle – weekend escape – hustle hamster wheel for 3 years. The wheel was rotating at such a fast pace all around him that he forgot to renew his Visa and is now in the country illegally.
As a result of sleeping in class and on the train one too many times, he has also failed all his classes and was forced to drop out.
So now he is doing double time in the factory trying to raise enough money to see if he can renew his visa AND pay to re-enrol in school. And through this lens he looks at Fiona yet again, and boy, all of a sudden she gives Gabrielle Union a run for her money.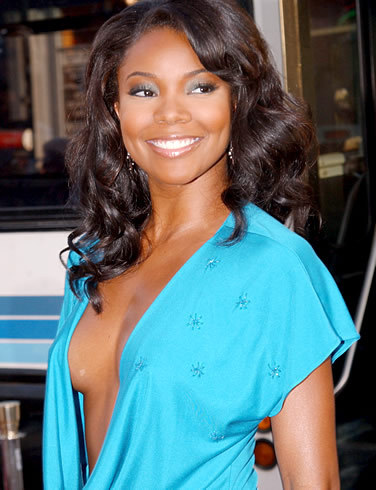 The Paper Negotiation Begins
He has walked through the routine many times before so he isn't too nervous as he approaches her with his game face on. Fiona is simply smitten.
Sure, she always gets attention from boys when the beer goggles hit at 3 a.m., but never has someone been so smooth with his game and to be honest she doesn't know what it's like to be hit on before 2:59 a.m.
The Plot Thickens
Floating on the wings of pure unadultered lust she ends up in bed with Bill over and over again over the next 3 weeks.
"Ooops, we forgot to use protection," thinks Fiona

"Yes! Thinks Bill. We forgot to use protection"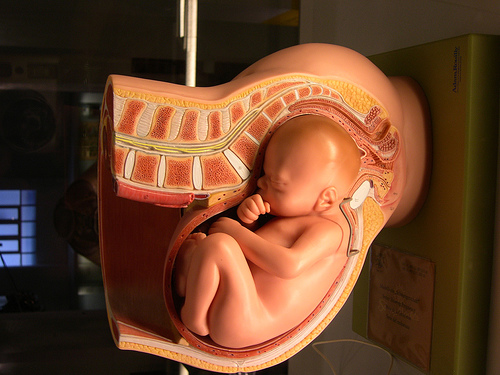 How Can Something So Innocent Be Used Like This?
3 weeks later, the bump that can only be a wonderful seed of life can be seen in Fiona. Fiona is scared. She doesn't want to raise this child alone. She is still in school. One day she wants to work as a park ranger and doesn't want to be derailed from that.
Paper Engagement
Just like that first night in the bar, smooth-Bill is back, with a ring in one hand and an "honest" declaration to love her forever on the other. She says, "Yes," and before you can count all the countries in Africa they are wed.
Is this Nirvana?
Billy feels like he just had the weight of the world taken off of him. He can't believe it. No longer does he have to go to school and work in the factory every day to make ends meet. He cuts down work at the factory to part time hours and requests government benefits to help him support his seed.
With all this spare time, Billy needs something to do. He can't call Abby because he has forgotten which lie he last told. He can't spend time with his wife because he finds her personality about as interesting as paint watching itself dry and finds their bedroom romps beyond lacklustre.
So Where Does Our Protagonist End Up?
So this is where, Mwangi finds him, in an African night club about to impregnate the latest 19 year old girl that's fresh off the boat.
Makes you think, doesn't it.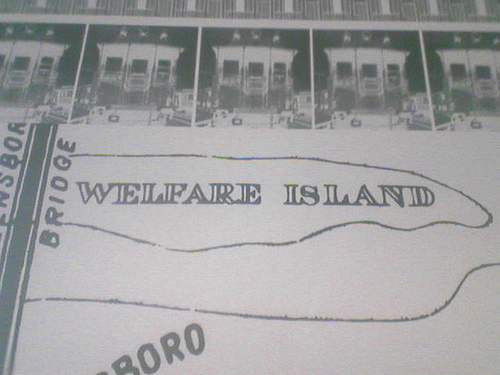 My Hope
Is that this blog will help us as a community completely get over and have no need for paper marriages? I think until we can present more viable alternatives for people in dire circumstances who are here on student and visitor visas, the habit will still continue (here in Oz, there are even night clubs that women are advised to visit to snare themselves husbands for the papers). So I can't judge or advise until then…….
Anyway that's my quick blurb about that. Share any thoughts, tips or ideas you have on paper marriages and how we as a community can evolve beyond this form of exploitation?
The Newsletter
If you are a fan of this article or blog, I encourage you to join and give me feedback (

) on my Immigrant Survivor Guide Newsletter by putting your first name and email address in the boxes below.
In newsletter, once a week I send you short emails that give you actionable tips that you can immediately apply to make your immigrant experience better including tips on making friends, finding employment, how to stay healthy on the run, things to prepare before you immigrate, staying in touch with people from your home country etc etc.
So please join, and give me feedback, by putting your first name and email in the boxes below:

Be blessed and bless others,
Mwangi