Here's a Little Something to Inspire You as You Begin Your Week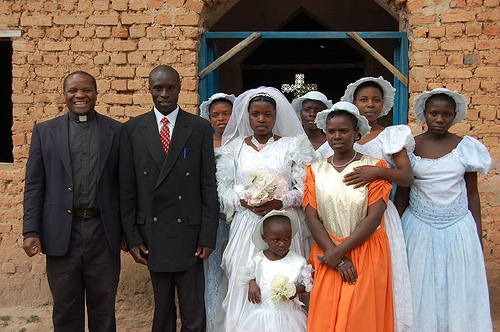 This story is probably 3+ years old now, but like all good stories it is still super fresh in my mind.
I know quite a few folks who read this blog are from Melbourne and probably know this story. If you do:
Ssshhhh, don't tell who it's about
I do hope some day to get the parties involved in this story on the phone so they can tell the story first hand. But I will do my best to tell the story as I remember it.
How You Can Use this Story
You can either use this story as a metaphor for anything you desire or want to achieve in this life or just use it as an example of how to get a member of the opposite sex to "stop being an idiot and come to you"

Engagement Party
And so it was an engagement party like any other, with food, drinks and fun buzzing up and down the room in excess.
It came time for the happy couple to stand up and tell the story of how they met.
And so, the man stood.
Brief Bio
Now this man is many things: tall, intelligent, has a great heart, but he is not a good looking cat.
By comparison the woman is short (I am talking almost Eva Longoria – Tony Parket short) and very very beautiful, so clearly it wasn't merely that the woman looked at the man and thought he was:
"Tall, dark and handsome."
In fact as she put it:
"I looked at him and really liked his height, but aside from that, I thought, "Your dreaming!""
And So They Met
He had been commissioned together with a friend to help her move.
He came, he saw and he was immediately smitten and taken with her.
At the time she was going out with someone from the land of Caucasia and from what I heard she was quite happy with what was going on.
Smitten and excited from head to toe he made a choice:
I have to have her.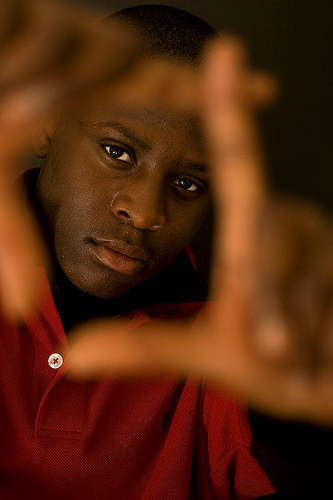 No Elegance, Just Persistence
This began what is probably the longest telemarketing campaign in human history. As the woman put it (I paraphrase):
"He used to call me every day. He was soooo annoying!"
But he just kept calling and calling and calling and persisting with conversation, invitations to dates and invitations to swim in the miasma of his passion for her

Thank God They Were Part of the Same Immigrant Community
Because they were invited to and some times attended the same parties.
The Brilliant Plan
During one of these parties, the heroine of the tale decided she would craft a master plan to get this guy off her back once and for all.
1) Accept his advances for the evening
2) Kiss him
3) Viciously reject him afterward thereby destroying his spirit and desire to chase.
Now any man who has been at this "chasing women" game for a while will tell you:
That's a brilliant plan…….for me!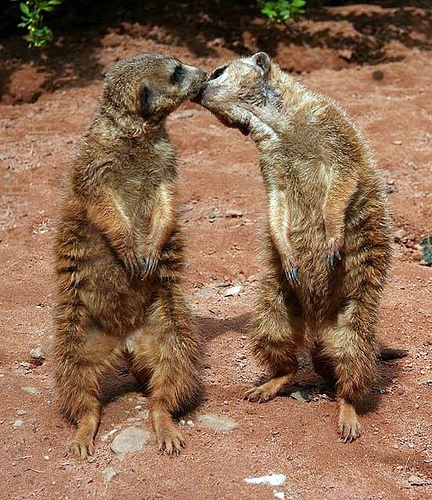 What the Heresay Accounts Say Happened
As he often did, he persisted and persisted and persisted. He chased her until eventually he found his window of opportunity and used it to lock lips with her.
Kiss! Kiss! Bang !

She was confused, smitten and part of a Mills and Boon novel all at the same time. She got so confused she probably left that kiss in the middle of the night to go feed ducks in the local pond. She was Rapunzel, she was Gabrielle Union to his Morris Chestnut. She fell in love.
From then on……
It was cruise control really all the way to the engagement party. And now, 3 years later, you should see their daughter, she is absolutely gorgeous.
What I Derived from this Story
Now, many of you will probably know this, but many a time, and many a situation, I am a huge coward.
Though it may seem otherwise, I always take very controlled risks and this story reminds me, though I sometimes forget the power of making a decision and going after it.
You don't necessarily have to take the smoothest or the most elegant route. You just have to decide and go after what it is that has been placed in your heart.
As I said, this story can be used either as a metaphor for something you want in this life – fame, material success and wealth, fame, popularity.
Or maybe just maybe there is that mocha-eyed person who you need to begin chasing with the quickness
Either way Godspeed and I hope I inspired you.
Have a gr888888888 week,
Mwangi
To receive even more inspirational and useful stories like this in future subscribe to the website via either RSS or email
If you get nothing else from this article watch this vid