I get the strange feeling I have written this article before: if I have, apologies but recent discussions I have had have added some greater depth to this topic area.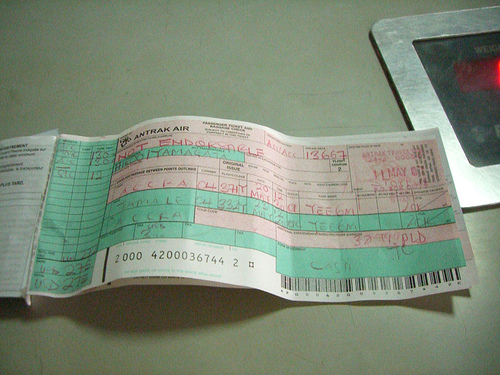 Growing up I have always had this sense that I was pretty alright. Even in my lowest emotional points, my self-esteem and honest belief that I had the potential to get out of it and surpass it has always been in tact.
This combined with my rather idiosyncratic personality and interests has resulted in many of my peers and superiors classifying me as shall we say, arrogant.
Now There are 3 Potential Reasons People Might Say That
1) Because people think I really shouldn't be that confident about things so different from what they are confident about (after all, humility is not exactly a mark of the African personality so it can't be a pure aversion to over-confidence)
2) I might actually be a little too confident and up my own posterior.
3) Reasons that I don't know or understand
This is the story of how I realized that my self-confidence doesn't really mean squat. Just because I think I'm worth something doesn't mean other people are obligated to do so.
This is also the story of how this may happen to you when you immigrate overseas. Or if you are already here in the diaspora, this might be a story you have already experienced or heard about.
From Hero to Zero to Hero to Zero
I have told the story of how I came to Australia with a head big enough to fit its own Milky Way and how I went from the coolest new accessory in the country to about as desirable as a rash in the middle of the night.
But Here's the Thing
As I was talking to people over the course of this week I realized: it has happened to other people too. Now give me a "Hell yeah!" if this has ever happened to you.
The Story
1) You arrive in a new country
2) You enter a new school, new place of worship, new sports group or any new social group within your host country.
3) That first week/month you make a bunch of new friends and you make great connections. You may even get telephone numbers and begin making plans for the future.
4) You are happy that you are in a new country and you are thankful that folks are so friendly.
When the Doody Hits the Fan
5) Might be your second week/month, third week/month or much later but it begins when you are passing one of your new friends in the hall.
You say, "Hi"

They say……………….NOTHING! They just pass you in the hall as though they never met you.
6) At this point you may get a little confused. This doesn't happen to you. Where you're from, when people were acquantances or friends, they at the very least acknowledge each other.
Rinse and Repeat
7) And then you get ignored again and again and again.


Before you realize it, you have lost most if not all of the new friends you made.
9) No one ever wrote the manual on how to handle the situation like this and so as much as you might try to feel otherwise you feel one, or a combination of the feelings below:
a) Worthless and not special at all.
b) Confused
c) Angry and spiteful at the people who have rejected you
d) Very very very alone.
If You Have Ever Gone Through This
Or know someone who has, feel free to leave a comment below and tell me all about it and tell me how you got over it.
If You are About to Immigrate Overseas
Especially Australia, be aware that this might happen to you. It doesn't always happen, but from time to time this does happen. It has happened to me and this week, I met two other people who it has happened to.
So don't be shocked, don't be scared, don't be confused, you are not alone, there are other folks who have gone through it two.
Immigrant Survivor Guide Newsletter
I have some tips for handling that situation in my free email newsletter: the Immigrant Survivor Guide Newsletter which you can sign up for by putting your first name and email address into the boxes below.
I Hate Spam, So I Won't Share Your Email With Anyone.
Hope I have helped articulate some things that some of y'all have felt for a long time but have never had articulated.
For Some Added Depth
Check out the guest post that gal africana did where she added some flavour to this topic.
Be blessed and bless others,
Mwangi