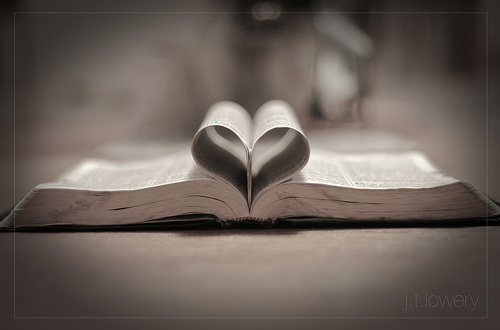 So I just came from leading my first ever bible study/life group/ group of believers in discussion. I definitely think I could have done better: I was quite nervous and so couldn't direct the conversation as much as I wanted and didn't say things as elegantly or as confidently as I would have wanted.
BUT the conversation had a wonderful conclusion: we created a plan and decided we will take action to bless the life of someone less fortunate than us i.e. the neighbour of the life group leader. We are doing things to be salt and light upon this Earth.

I just thought I would share with you the notes that I took into the Bible Study and talk about some of the cool ideas that came out as a result of the discussion. I hope this inspires some reflection and action in your neck in the woods.
Before You Read this
1) Check out this Wkipedia Page that summarises one of the greatest books in the Bible: the Book of Job.
2) Read the first two and final chapters of Job.
This will help you put the notes below, which I have not edited into an understandable context.
Job: The Definition of Faith and Love

Read the first two chapters of Job to put everything in context and also hand out the Wikipedia narrative.

TEST NUMBER ONE

"Naked I came from my mother's womb and naked I shall depart,
The LOrd gave and the Lord has taken away,
MAY THE NAME OF THE LORD BE PRAISED"

Christianity had stopped working for Job by this point:

1) Would you have, at the very least, cursed God?
2) Would you have kept your faith?
3) Most of all, would you have kept loving, fearing and praising God

TEST NUMBER TWO

He had painful sores all over his body. He was scraping himself with a piece of pottery.

When his wife told him to let go of his integrity and curse God he said:

"Shall we accept good from God and not trouble."

1) Have you ever truly embraced the fact that all throughout your journey you will receive unexplainable blessings AND unexplainable curses?
2) Are you willing to only accept the good, but not the bad?


SEPARATE APPLICATION: Job's Story as a Metaphor for Human Relationships

1) How many of us would do this in our relationships with our fellow human beings?
2) How many of us would continue to hold on to faith and love and give to others even when beyond not working it's hurting us?
3) Would we give up during the first strike (he lost his sheep and servants) in a human relationship?
4) Would we give up during the second strike (he lost his camels) in a human relationship?
5) Would we give up during the third strike (he lost ALL his children) ?
6) Would we have the strength to persevere a second test?


Some Interesting Thoughts that Came Out of It
I have touched on this briefly when I wrote about Western Entitlement Syndrome: We talked  about the reasons why young adults, 18 to 25 are the ones with the largest dropout rate within the church community of Australia:
Christian Life Cycle
When young, there is a kid's program where kids are rewarded with movie nights, lollipops, music, games, fictional characters and are basically made to feel welcome and loved within the church.
In the teenage years the same thing continues, with music concerts, social events and camps and the church always trying to make sure that the young person has fun within a positive faith-based community.
In both these stages of life, the Church emphasizes the role of God as the provider of all things.
Where the Doo-Dah Hits the Fan
The problem is, through all these years, the young believer has never been taught how to do three things:
a) Process their Christianity and faith in God for themselves. People are never encouraged to get out of their complacent fun times as young people and just think about:
Whether or not they believe in God
Why they believe in God
What they struggle with
Contradictions and doubts
The consequences of a walk of faith
b) People are never encouraged to actually step out and do things in Christian faith. The emphasis is far too great on spoon feeding them love and encouragement without forcing them to get out there in faith to advance the Kingdom or the work of the Church.
c) They don't hear enough or have it internalized that as the verse says:
The LOrd gave and the Lord has taken away,
The emphasis is far too great on God giving and never on the facts that:
He gives arbitrarily and not always in accordance with our schedule i.e. life isn't always fair and life doesn't always give you what you want.
Bad things happen to good people. They always have and they always will and we are yet to have sufficient explanation for this and probably never will.
I think this should be enough for now, I will expound on this further in the comments section and I have also discussed some further insights from the night on the site, Kenya Imagine (check out the Displaced African blog on Kenya Imagine).
To make sure you never miss another post from this website again, make sure you subscribe to the site via email or RSS (If you don't know what RSS is, I have a short video tutorial for you right here).
Be blessed and be a blessing unto others,
Mwangi