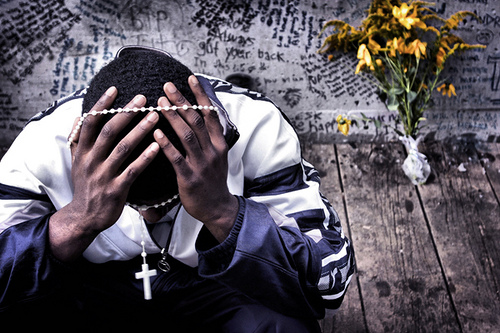 Today Is an Interesting Day Because……
….behind the scenes I have about 4 or 5 articles I am working on that are on their way to being done but need elements out of my control to come into place before they can be complete. I have a podcast that I am yet to edit and I have sent out quite a few invitations to interview people over the past week.
The End Result
The end result is that I have a wonderful back log of articles and podcasts and things in process, too much for me to want to move forward but little enough that it shouldn't take me too long to clear up.While this vacuum exists I thought I would give you all some more thoughts as I have continued along my spiritual journey.
Why I'll Never Leave the Church
One thing that I can predict with a fair level of confidence and certainty is that I will probably never grow disillusioned with the church and/or with Christianity as I did in my teenage years and I will never leave the church. There are a couple of reasons for that:
1) I never got taught, or rather never had sink in, the consumer mentality to Christianity: Growing up, I was taught about the immutable, unstoppable, never changing power of self-determination and that all through my life, I should always use that power to create my destiny. I guess I am one of those people who preachers would label, "That arrogant young man who thinks he can do everything himself."
I don't know if I can but I certainly know that I am going to take responsibility for the results I achieve in my life.
2) Christian people are hands down, the most loving and silmultaneously nicest people I have ever met: A lot of people who become disillusioned with the church do so because they feel condemned, judged, unloved and unwanted by Christian people. I have never ever felt that. Until I was an adult, all my real-world (as opposed to celebrity or fantasy heroes) were Christian African women.
If you look through my heroes list, you'll notice that one of them is Erwin Mcmanus (if anyone knows how I can get an interview with him….do share) and I just love to consume and reflect and act on his podcasts and his ideas.
To put the full stop on this point, I don't know if I have told this story before but what the heck, I will tell it again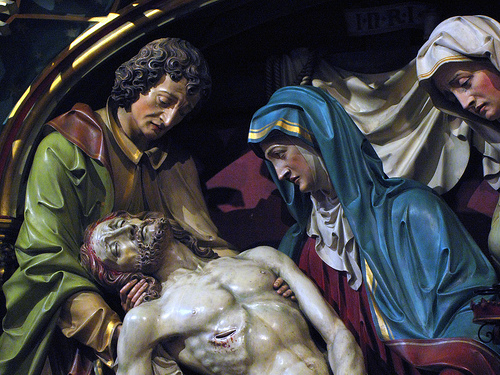 She Listened, Really Listened
It's amazing how one moment can mean so many different things to different people. I don't think my aunty knows just how special that day was for me, and whenever I tell my mother the story, she always remarks:
That's nothing special
Or something similar, but that truly was, one of the greatest days of my life.
Disposable Teen
So there I was, 16 years old, scared and angry. I remember walking into my aunty's home for a visit. My aunty did something that no human being had never done before. She didn't try to advise me. She didn't try to give me solutions to my problems. She didn't engage in discussion or debate. She just listened.
She listened as I talked about my crazy plans about buying a fleet of matatus (a fleet of mini buses) and using the revenue generated from this venture to fund a school where the poor and marginalized youth of Africa would learn not only about the political process but would be equipped to answer the question:
How can I use the current global and political system to the benefit of my community and myself?
I don't remember if that was the exact thought I told my aunty so many years ago, but whatever it is I said, she listened. I remember she fed me delicious sandwiches and tea and for a couple of days just let me talk. It's amazing how the Angel Gabriel's love for Mary can be felt just by his merely sitting next to her………..
Don't worry if you read this and don't see what's so special either, just know it was truly one of the best days during one of the best periods of my life, and she was there.
She was in that moment, the salt and light of my world.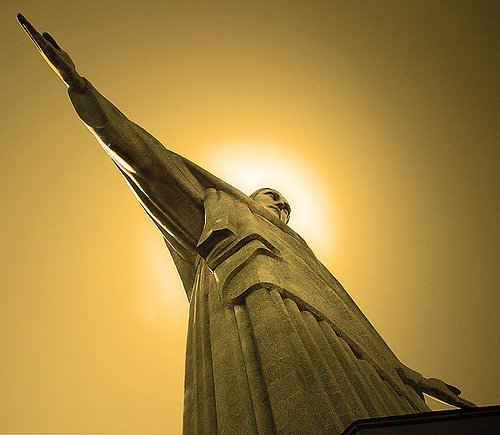 Where this Spiritual Journey is Going?
I know I am not alone on this one, but I often fantasize about being interviewed. My favourite platforms are either a town hall meeting, a speech I am making to thousands of people or an appearance on Enough Rope with Andrew Denton, and many a time, I have fantasized about being asked that very question in the sub-healdine.Here now is my smooth-as-Taye-Diggs-eloquent-as-MLK answer:
The way I see my life headed, I will probably end up the born again founder my own church dedicated to two things:

a) The upliftment and dignity of young African  boys and men

b) Taking action: Every sermon will end with everyone either doing something to improve their lives or the lives of the members of the community or it will become compulsory with attendance that you must take action after every service and are accountable to other members of the congregation.

I would weed out all the passive watchers and remain with just passionate people committed to taking action and being angels among men.
Hey, I have been asked to lead my bible study group this Thursday so that might be the begining of all of this…….watch this gap in the time space continuum.
My oddly tired brain is telling me those are enough ideas for now.
Have a fantastic week,
Mwangi