Salutations. This page has been created with two purposes in mind:
1) To encourage media outlets to get in contact with the Displaced African

In a nutshell, if your media outlet is doing good work and you want to interview me or get in touch with me, I am available 24/7 as long as I receive prior notification of 24 hours or more.
So send me an email now at masmilele@thedisplacedafrican.com or check out my contact page and let's get talking.
2) To post up all the press that the Displaced African receives and all its media appearances:
I don't want to have to stop churning out content in the intended order or interrupt the regularly scheduled programming of the blog every time I appear in the media.
And so I have created this page which I will update every time I make a media appearance that I can publicly share. Check on this place regularly as I intend on media and media appearances becoming a big part of the Displaced African blog.
Media and Press Appearances

My cash flow muse, got a front page chance to display its merit when it was featured on the 4th biggest Internet marketing blog on Earth ( 50,000 daily RSS readers+), Entrepreneur's Journey. Check out the article below:
The 7 Secrets To A Successful Podcast

On 21st December 2008, after a period where I had tried for months, without any effort, one of my articles got featured on Global Voices Online. It was:

Featured on the Homepage of the African Bulletin on September 2008
Thanks to Caroline Atieno, a writer from the African Bulletin and a comrade in arms for not only putting my press release on the homepage of the African Bulletin in September 2008 but also getting me a monthly spot on their newspaper. Asante sana!
ii) I was then featured again on November 2008:
Relocating to Africa from African Bulletin Nov 2008
iii) December 2008:
7 Reasons Why Men Reject Women
Featured in the Pilot Episode of Real Talk (Interviewed 30th August 2008)

Susan Kariuki featured me in the first episode of her show Real Talk
Audio clip: Adobe Flash Player (version 9 or above) is required to play this audio clip. Download the latest version here. You also need to have JavaScript enabled in your browser.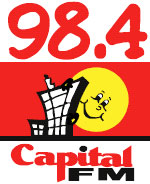 Interviewed by Capital FM on July 9th 2008
A great 30 minute interview with Linda that was featured on Urban Nites on Capital FM. I recorded this myself by recording the live stream of Capital FM and then cutting it up in an amateur fashion: the content is still 100% intact and hearable:

My Interview with SARFM Radio in New York
As a result of my press release being featured on African Loft, I got a call from the lovely Pamela Stitch all the way in New York and we managed to record this fun interview where we cover aspects of my immigrant life, interracial relationships, Heidi Klum and Seal:
Audio clip: Adobe Flash Player (version 9 or above) is required to play this audio clip. Download the latest version here. You also need to have JavaScript enabled in your browser.
This lead to my having:
A Regular Show on SARFM Radio
Every third Sunday at 5 a.m. (GMT+10h) as of 17th August 2008, I have my own segment, with Pamela Stich, on SARFM Radio where I would share insights and we will discuss diasporian issues:
17th August 2008 show:
Audio clip: Adobe Flash Player (version 9 or above) is required to play this audio clip. Download the latest version here. You also need to have JavaScript enabled in your browser.

Pamela Stich Moved to zim NET radio…….and so I followed
Listen to our first show. Very open, very free flowing discussion about things which I am far from an expert:
11th November 2008(To be honest I am not sure of the exact date it went up but it went up during this week):
Audio clip: Adobe Flash Player (version 9 or above) is required to play this audio clip. Download the latest version here. You also need to have JavaScript enabled in your browser.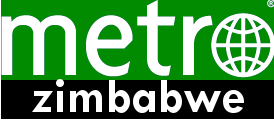 Metro Zimbabwe Writeup
Pammy did a write-up after our show on Metro Zimbabwe:
My first ever appearance on Capital FM
Linda and the Urban Nites team talk about and send some love to the Displaced African.
Audio clip: Adobe Flash Player (version 9 or above) is required to play this audio clip. Download the latest version here. You also need to have JavaScript enabled in your browser.
I talked about it in the article below:
Listen Now to the Displaced African's Appearance on Capital FM in Kenya
Enough Rope with Andrew Denton on ABC TV

In November of 2008, I applied and I was accepted onto the Guestbook of the ABC Show, Enough Rope with Andrew Denton ( which is part of my maniacal plan to get featured on the show before it ends forever, mwah ha ha ha ha ha)

My First Appearance as a Guest Columnist on Afrik, the English version.
Find the first article I submitted here:
Barrack Obama: A role model or simply an empty symbol
This article was adapted and based on my earlier article:
The Empty Symbol That is Barrack Obama
My Guest Post to One of the Largest Websites in Nigeria according to Alexa.com, Naija Ecash:
3 Blogging Secrets Learned from My First 5 Months of Blogging
My Appearance on the Website, Kenyan Jewels:
They featured the press release I sent them:
Kenyan Jewel: Tony Njanja (Australia)

My Press Release Featured on African Loft:
Displaced African Press Release
My media and podcast page on African Loft: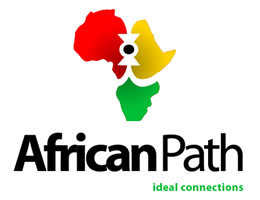 My press release was featured on the site African Path
The Displaced African Press Release
One of the writers of African Path, Benin Mwangi was gracious enough to say some kind things about Mwangi, the Displaced African and the Displaced African podcast.
My appearance on the Nairobi Star Newspaper:
It all started with the interview below:
Nairobi Star's Grace Kerogo Interviews Mwangi
And ended with this article (please ensure that you have Adobe Reader to read the article), where unfortunately the name of my site was mispelled. First media appearance for me and so I was thankful and didn't really care.
Nairobi Star Article featuring the Displaced African

The Weird Way In Which I Ended Up Mentioned on the East African Standard
Follow the trail beginning here:
M Does Not Stand for Mwangi: Mwangi Stands for Mwangi » The Displaced African
My First Guest Post on Kenya Imagine
It all started when I got contacted by Kenya Imagine:
A Cause for Celebration: Have a Great Day!
And Julia from Kenya Imagine asked me to bring my debate to Kenyan Imagine:
Why Stereotypes Can Be Good and What we are Taught about Formalized Education Sucks?
And I have since had quite an interesting, controversy, debate filled time over there:
The Case For a Formal Education
Stereotypes and Formalized Education: Good Thing or Bad Thing
So, Do African Men Only End Up with Obese Western Women?

My Feature on Kabissa
The website Kabissa featured a link to my post where I described RSS and talked about the benefits of using it.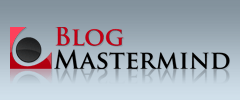 My Interview with Yaro Starak
Here,Yaro Starak, who has more than 30,000 readers of his own on the blog Entrepreneur's Journey, interviews me regarding my participation in his Blog Mastermind program.
As a result of this interview I got featured on my first ever sales page, the Blog Mastermind sales page

George Ukomadu from the Afropolitan Experience interviewed me and featured this blog on his site. Much thanks and love.
To stay a part of the Displaced African (tDA) community as it continues to grow, subscribe to the site via RSS or email.
Professional Images of the blog's head writer,Mwangi