Over the course of my time here in Australia I have lost my fair share of friends. Now granted, I have reconciled with many of them, and am in the process of being disconnected by some others, but still, I feel that perhaps I would best serve you by writing an article on how to keep friends from someone who is currently losing a few.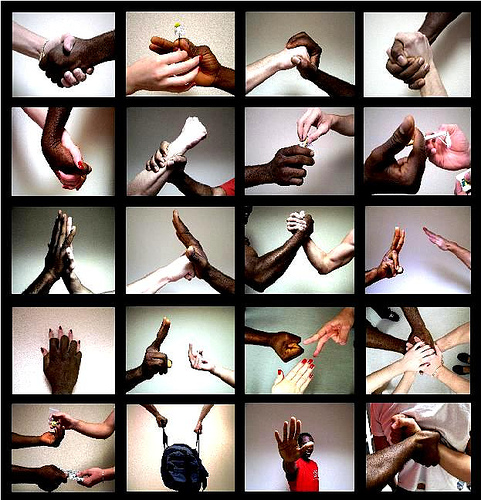 1) Reciprocity: If they feed you, feed them. If they pay for things for you, pay for things for them. Always assume that when they do something for you, they expect it to be returned. This isn't necessarily selfish on anyone's part, it's the law of reciprocity that keeps relationships running.
2) Inform People of Major Life Decisions: If I were ever to redo what I did when I packed up my things and changed cities from Melbourne to Sydney, I would have done one thing differently: I would have informed all my friends and family of my decision and why I am doing what I am doing. Why? Courtesy.
My general state of being apathetic and quite oblivious to other people's pressure dos and donts combined with a complete obliviousness to social rules and conventions mixed in with a little bit of my always assuming that by default I don't matter to other people (quite a sentence full that was) meant that I never really saw how my moving affected other people's lives.
Other people had probably built plans or at least thought of a future of which I was a part. At least do folks the courtesy of telling them when to change their plans.

3) Follow People Up: Here to this day, I absolutely suck. If you want someone to be your friend or relate to them in some way, PICK UP THE PHONE/TYPE THE FACEBOOK MESSAGE/SEND THE EMAIL = JUST GET IN TOUCH. Don't wait for the moon, stars and planets to align before you just pick up the phone and reach your hand out to somebody.
4) Friendship Comes Over Lust: Let's be honest. A huge number of modern day relationships for people below the age of 30 are either just an odd variation of friends with benefits or "mutual-flirtation agreements" as opposed to any deep friendships and relationships. Especially in the early stages, DO NOT ever put your pursuit of members of the opposite sex above your friends.
This one needs to be heard especially by the women, y'all are always so willing to throw away relationships or ignore your friends just because some man could whisper sweet nothings in one ear while convincing you to disrobe in the other. You're friends know you and care about you more than the man. They will clean up the tissues/bedsheets with you once he leaves.
This one doesn't apply much to men (though stealing from strangers and acquantances is an entirely different story), but speaking as a man who has done this on a few occasions………to use a technical term, not cool, not cool at all.

I loved this version of this song, check out the frog with soul at the end.
5) Give: Don't give them what you think they want. Give them what they really want and especially what they need. Give them that thing they keep talking about. Don't get them what people are supposed to get other people. Listen and get them and provide them with what makes their heart sing.
Any more to share? Got any stories of how you lost friends? Leave a comment below and let me know. Before I leave though…….
The Newsletter
If you are a fan of this article or blog, I encourage you to join and give me feedback (

) my Immigrant Survivor Guide Newsletter by putting your first name and email address in the boxes below.
In newsletter, once a week I send you short emails that give you actionable tips that you can immediately apply to make your immigrant experience better including tips on making friends, finding employment, how to stay healthy on the run, things to prepare before you immigrate, staying in touch with people from your home country etc etc.
So please join, and give me feedback, by putting your first name and email in the boxes below:

Be blessed and bless others,
Mwangi