Hey,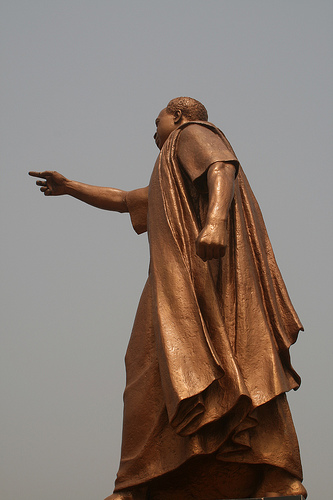 I just listened to this phenomenal podcast and I just thought I would share it with you. I am sitting on the fence at the moment as to whether I should try to organize an interview with Rick, about this issue because we spend majority of our time alive and awake at work, and it's very important.
But the ultimate decision is up to you guys: Should I interview him, shouldn't I?
That aside, regardless of your religion, and in spite of how you make a living, listen to this podcast because it has some great ideas.
Audio clip: Adobe Flash Player (version 9 or above) is required to play this audio clip. Download the latest version here. You also need to have JavaScript enabled in your browser.
Final Thought: Definition of a Genius
I have always searched for a context to share this, but since the context did not present itself, I thought I would present it anyway. One of the definitions of a genius is:
Someone who focuses and takes action deliberately and consistently within a certain area of the human experience.
You don't even have to produce Einstenein results in order for you to be labelled as a genius. Just reflect on and do things in a particular field, day after day after day.
This will make sense within the context of the podcast and is definitely something worth thinking about when you buy into the misconception that all genius is born and can never be manufactured, created or worked toward.
Tomorrow, my interview with the one, the only Kirk Nugent (check out some of his tracks on his Myspace page here )
Be blessed and bless others,
Mwangi