This blog post is about one of the first articles in the history of this blog, Jungle Fever: The Relationship Between African Men and White Women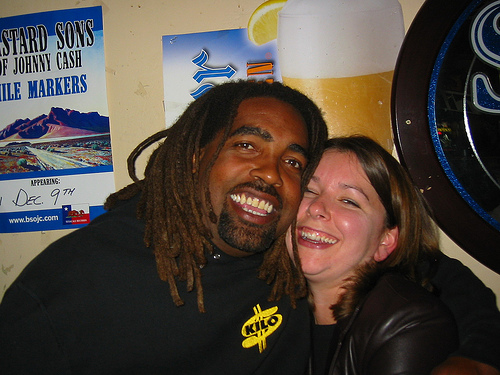 A couple of things happened this week, that made me think about the Jungle Fever article:
1) The Direction of the Blogging
I am almost at the end of my blogging course, Blog Mastermind. As such I am thinking more and more about just what I will do once I have laid the foundation for this blog and have fully determined what this blog will be about.
After being in the blogosphere for a while I have seen that there are a few categories that are almost always guaranteed to get a lot of readers:
1) Sex and relationships: You can't go wrong with this one on the Internet, you just can't. Sad to say, but the cruder and more graphic you can be, the better.
2) Politics: I believe that if the Devil were to spit bile and mix it with the intestinal stew of a skunk, it would look a little bit like tribalism and irrational hate filled discussions about politics. However, there is no doubt: you want faces to come to your blog, talk about a controversial political issue.
3) Religion: This one surprised me. People love to talk about religion whether Eastern, Western or lack thereof.
4) Money: The key component to this one appears to be credibility. Once you have built credibility behind a particular brand and begin to talk about how people can make money or hustle a little smarter,  you will get face time.
Back to the Set
Anyway, there I was sitting in a bookshop reading a book about blogging (I hope the irony of my spending my offline time studying the online world has not escaped you) I started to think about just how popular the Jungle Fever and other relationship articles had been.
I have talked in the past about spinning off the Displaced African and starting up a blog which is dedicated entirely to the exploration and discussion of foreign and mixed race relationships. I started thinking about this again, and thought it might be a good idea. Who knows? Watch this space……..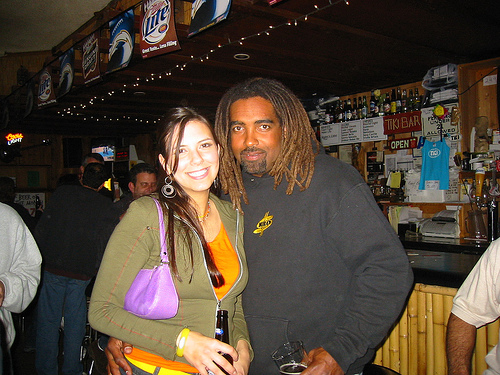 2) I Sent a Letter to an Editor
I have been sending emails to newspapers and online magazines and radio stations to try and get some publicity to the blog. I am not too proud to admit, I am doing it all wrong.
My microtest of about 15 media houses has produced below-mediocre results. If anyone has any tips on how I can approach African mass media right and get some publicity for the blog, hit me up on masmilele(at)thedisplacedafrican(dot)com
Anyway, one of the letters I sent to an online publication proposing that we discuss the Jungle Fever article on their publication. Their very courteous response in short was:
Thanks for the email. We think your article is a little too offensive and one sided for a publication like ours.
And so just like I responded to them, let me say to all of you:
It is BECAUSE the article is so offensive and one sided that it must be discussed
I Was Surprised
No one was more surprised than me by what the reaction so far has been to that article: whereas many white women have stopped by to tell me how narrow minded and stereotype-supporting the article was, the reaction from the African community can only be surmarised as:
a) Quite agreement
b) Outright support
Does that mean that we all agree that African men are pretty much scraping from society's barrel as far as relationship and sexual partners are concerned?
Did I just verbalize something we all knew: that on the totem pole of society, African men are kissing the lowest part of the pole?
It's one thing to stereotype and it's another to point out the truth. So, read Jungle Fever now and you tell me, is it true? Does it resonate with your experience?
Secondly, how does the idea of a foreign and mixed race relationship blog sound? Does the blog exist? Leave a comment below with the link.
Have a great day/night,
Mwangi