It will take me some time to get to my point so bear with me. For quite a few years now I have been fascinated with understanding relationships. Even though I am still in the stage of life where I am pretty much a wholesale seed distributor, I have always loved to reflect on, study and understand relationships that work and work for a really long time.
Long Distances and Mashada
So, anyway, one day I ended up on the popular message board Mashada quite distraught. There had been two long distance relationships I had looked at and thought to myself:
They will go the distance those ones. They'll make it.
Typically when people in their 20s show up in the diaspora and say they are in a long distance relationship, I think of it at the very least as a joke and at the very most as an exchange of physical pleasure and flattery every so often, though when apart from one another, everyone and everything is fair game.
But not these two. Allow me to explain.
Relationship Number 1
They were both in their late 20s. They had both long since put the fun and nonsense that is high school and University behind them (point one for them). She was abroad pursuing her Masters and he was back in Africa holding down the fort.
When she spoke of him one could see that they clearly had a deep friendship and their relationship wasn't just based on some superficial attraction (point two for them). She is a woman and she is abroad, and so of course African men jumped on her like chaff on Velcro. For a good year or so, the two men who had put forth the most consistent effort were consistently being shut down in spite of their clear charm (point three for them).
A Small Crack in the Ceiling
But alas one of them one evening managed to get her in a room for a game of tonsil hockey which was unfortunately interrupted midway. As soon as the interruption took place, the woman sped out of that room and we all thought that was all she wrote.
Six Months Later
Fast forward six months later and both of these men got what they wanted from her in spite of the fact that she had a chance to go back to Africa and visit her guy.
Relationship Number 2
She was quite young, still of college age, but she was the quintessential woman of faith (point number one for them). She admitted that once someone had her, he had her for life (point two for them) and that was pretty much her intention with her significant other.
No one has come between them, but the fellow who is also pretty young (point one against) has ended the relationship by trying to let her down easy. I won't go into too much detail, all I will say is it took me by quite some surprise just how quickly it ended.
Right Back to Mashada
So anyway I end up on Mashada and I decide to ask folk:
Now of course a lot of you already know the answer that 9 times out of 10, especially when we are talking about people in their 20s they don't work BUT out of that discussion something came up that I thought was definitely worth discussing.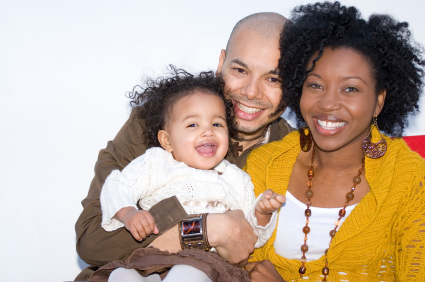 Are Family and Community the Cornerstones of Succesful and Long Lasting Relationships?
You've all watched the TV shows where someone takes their partner to their parent's home and the parents totally disapprove of him or her. In a moment of defiance, the person will normally grab their partner tight, leer at his or her parents and say something to the extent of:
Well she's not marrying you. She's marrying me and I love her. So regardless of whether you approve of this marriage or support it, we'll get married anyway.
And then they walk of hand in hand to face the world together: Just the two of them and their love.
Is that a Huge Mistake?
In Australia we have this tabloid type program that's very popular called a Current Affair. Sometime ago they had a special on Indian arranged marriages where they were trying to explore why Indian marriages last so much longer than typical Western marriages that are basically like Russian roulette with a 50/50 chance.
One of the things that came out of that is someone said:
In an arranged marriage, one isn't simply marrying a person, they are marrying their family (or clan or community).
That got me to thinking….weren't traditional marriages exactly the same and didn't they also have the ridiculously low divorce and run away rates?
Accountability and Committment
I am just speculating based on the limited information I have but I think what it ultimately boils down too is when you marry or form a relationship with someone's family or community instead of just them you have made a committment and are accountable to a lot more people.
Compare this with the typical love relationship where one is usually not even answerable to their spouse but instead to their feelings. How can we possibly expect to build a long lasting relationship or commit to anything long term simply on the basis of how we feel when we are so damn capricious as human beings? (I have waited so long to use one of my favourite words, capricious)
When you marry a family you are answerable to a lot of people and this helps get you by when your feelings tell you that you don't feel like going.
They Force You Back Together
When you decide you need distance from each other lest you kill each other, you retreat to a family/and or community which considers itself a part of your relationship and so will try to force the two of you together……….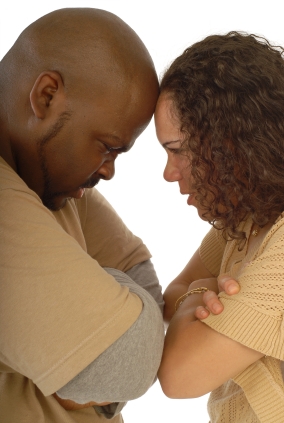 Back to You
My mental exercise ends there. What do y'all think? Does marrying someone's family and community make a difference? Is this a load of bollocks? Leave a comment and let me know.
Just trying to figure this whole thing out,
Mwangi