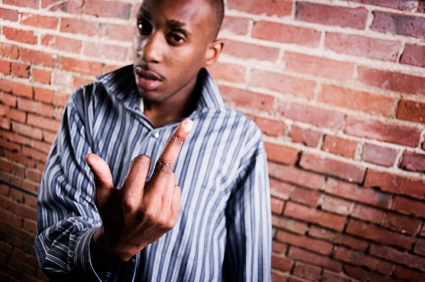 Many Africans loves discussing all the way they are being victimized by the world. Whether it's expressing suspicions that they didn't get that job, "because they are black," or "lamenting at how ignorant Westerners are for not knowing the location of their constituency,", this is one of the all-time-favorite African pastimes, almost up there with church crusades, money chasing and sleeping.
Don't be surprised if when sitting with a group of Africans you hear about all the neccesary "points-of-correction" for other races. Among them:
a) Asian people discriminating Africans in barely audible English.
b) Indian people calling Africans monkey though they are as dark as we are and have much more hair.
c) Every Western race wanting to have our skin – tanning-and our hair-dreadlocks, corn rows- and our curvaceousness but making us feel ugly for being who we are.
d) EVERYONE not knowing the constituency from which they came even though it's such a famous African constituency that even the Pope should know it.
The key here is to stay out of these group discussions and shake your head in empathy, sympathy and with absolute disgust (at the foreigners) at all the appropriate times.
Don't worry, when the African gets round to complaining about their fellow Africans (another all-time favourite pastime) they will mention you as an example of what African people should be like.
To learn about more things Africans love to do and discuss stay on the email list or for the more tech savvy, receive updates on your RSS feed reader.