You know your blog is doing alright when you ask a reader to send you a copy of their book to review and they do it for free. I'll say it once, I'll say it many times: Thanks Carol for sending me your book, I really appreciate that.
I have decided that I will write this review in the following style:
a) Brief description of the book
b) Things I loved about the book
c) Critiques of the Work
d) Say a huge thanks to Carol again
e) Log off and go and watch some soul flicks
f) Leave you with information on where you can pick up the book and/or learn more about Coach Carol
You Deserve to Feel Good: How to Ensure that You Do by Caroline Jalango
This book's title gives you a pretty clear indication of what the book is about. It is written by Caroline, an ex-lawyer turned life coach /motivational guru, who also happens to be an African immigrant living in the US. The book gives you practical, immediately applicable tools that you can use to turn frowns upside down, drab into fad, depression into elation, melancholy into gay foly, sadness into….you get the point.
In short, if you need a book that will teach you, wherever you are, how to immediately get yourself into a powerful, self-confident, self-believing and assertive state, this book is for you.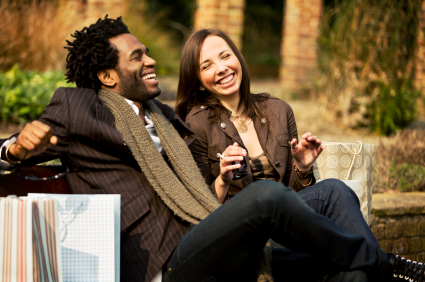 What I Loved About the Book
1) Caroline's Voice: I can pretty much write the whole article about Carol's writing voice. I have spoken briefly with Carol via email and the same voice from that email is what I find in this book: exuberant, encouraging, motivational and unwaveringly committed to moving you to action and to a better place in your life.
This book makes you want to sit with Carol, especially on those downer days, because you know just five minutes with her will give you the boost you need to get up and get on with it.
2) The Sub-Categories: If you need help dealing with negative people, refer to Chapter 10.Need to bounce back from failure? Read the next Chapter. Feel like you don't value yourself? Chapter 6 is all you need. This book can pretty much meet you at whichever internal negative situation you're at and move you to a much better place.
3) Quick read: Because of Carol's exuberant voice, this is a very quick read that doesn't dabble or beat about the bush. You want to feel good now? She will get you from zero to hero quicker than a
poem-that-choses-to-list-all-the-problems-for-hours-before-listing
just-one-solution-in-the-last-line.
4) Small Editing Things That Make Me Smile: The cover graphics are great and she uses lists a lot. If you read blogs as much as I do, then you can appreciate when someone uses the always-so-easy-to-digest list format and mixes that with great graphics that make the book easy on the eye.
Critiques
1) The Book is for Women: I am a man. Just a a quick request to all the fellas out there: More personal development stuff, biographies and autobiographies (especially on TV. Where's our Oprah? Please don't say Jimmy Kimmel) for men, centered around the masculine existence. Has nothing to do with the book, but it had to be said.
2) Not Specific: I would have loved to have known how Carol's uniqueness, an ex-lawyer who started her own business or her experiences as an African living overseas, have impacted on her thinking, her decisions and the quality of her life.
I don't think I have ever read anything that speaks to the experiences described above and how to overcome them or leverage them to success. A much more specific personal development book is definitely needed in the already over-saturated personal development field.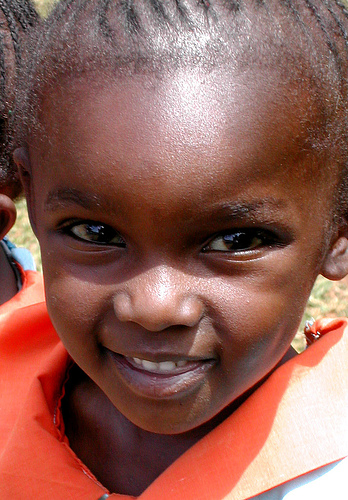 3) Audio Version or Course: I think with a voice like Carol's she should definitely not have restricted this book to the two dimensional page. Instead, in my humble opinion, Carol should have made this either an audio and/or video course (example would be a 30 day course ala Tony Robbins) or a 3 day/6 day/4day seminar with the book as a guide for the seminar.
I may be wrong, considering I have never ever met Carol in person, but me thinks that such exuberance shouldn't be left to the imagination but should be 'tangible' either through the tone of her voice or the way she uses her body.
Therein are my two cents regarding what in truth is a pretty phenomenal experience, the FIRST TIME I ever read a personal development book written by my fellow African. So in conclusion let me thank Carol for making me my own custom made affiliate link to her site.
Make sure you check out the book by clicking on this link

Be blessed and bless others,
Mwangi