The following is based on a true story
Judging by his tense posture and the way he paced up and down that bus depot, you would think he was waiting for a fight he had trained for all his life. In a sense he had. He had fought off many large-but-not-really-obese women for a place on the cues of bus stations all over East Africa. He had endured the threats of being smeared with feces if he did not produce the five dollars necessary for protection from the street boy mafia that worked bus stops throughout East Africa. And now, 1000s of miles away, he was ready.
The bus depot struck him as rather odd. Unlike the bus depot he was used to that had only three bus stops, this one had close to a dozen bus stops within it, each with their own benches. That didn't strike him as too odd. This bus depot also had things like timetables in every bus stop and had things like sign boards that declared bus arrival times. The contrast between this and "the African time" he was used to shook him a little bit. What run the risk of almost terrifying him was how calm all the vanilla-complexion fellows were around him. So far they had been nothing but lovely to him, but this he did not understand.
Did they not know the battle they were about to enter into?
Didn't they know he had been training all his life?
Didn't they know, that he was going to win?
And so he paced back and forth, back and forth, back and forth, demarcating his route close to perfection like a pendulum waiting for the crack of midnight. Every so often in the middle of his repetitive charge he would peer at a piece of paper written:
888 – Nunawading
That was the bus that would get him one step closer to his destiny. No one was standing in his……
888! 888! 888!
Though the bus chugged along at the pace of a tortoise at the Biggest Loser competition, his mind raced faster than a teenager's libido. His posture changed, his psychology changed, HE changed into……attack mode! He began by adjusting himself to the rhythm of the bus. It's slow pace irritated him as he was used to the breakneck speed of never-serviced-how-on-Earth-can-they-still-roll buses that roamed the towns of Kenya. But that was OK, the lion merely had to adjust to his prey.
And yet the white people were not moving, what on Earth is…..The bus zipped (well, trotted really but the mind flies when in fight or flight mode) past him and he took off after it. His locomotion only ceased when the bus entered into what his good friend and soon to be professor, Bonniface Mutua Omondi (he was from two tribes and he wanted to be associated with the spirit of grandiloquent intelligence of the lakeside, yawa!) calls ,
"An absolute Kelvin of a stopper" (what temperature had to do with motion, only Newton knows really….)
Now at this juncture you must understand how the weird fellows who lived in the land down under designed their buses. There were two doors, yes, a front door and a back door. But for some weird reason everyone who was meant to leave was leaving through the back door and a couple of people were cuing at the front door ("with more to come," he thought hurriedly). They were actually cuing as though the front door was the only way to enter the bus.
"Fools!", he thought as he began to make his way up the steps of the back door. Whenever he encountered an obstacle, or as evolutionary biologists call them, people, he quickly shoulder checked them out of the way in a manner that would make African women blush with pride. He ploughed through the crowd, through obstacle after obstacle until he was eventually nestled firmly in the embrace of 888! 888! 888!Nunawading. The obstacles…eh, people, many of them with internal bleeding at this point, backed away defeated.
Lo and behold, he had been taught well. He was the first passenger in the bus. He turned to face his pale faced accomplices who had brought him to the bus stop. Their jaws were in danger of burrowing through the ground and all the blood had escaped their face and chased their jaw. Obviously they had not seen battle like he had.
"I have much to teach them," he mused smugly.
"Nimebook viti!", he declared to them before he realized that they didn't know Kiswahili from French.
"I have booked your seats!" He quickly translated, shaking his head at how on point he was today.
He sprawled himself across a chair that could accommodate two and stretched his leg out across the aisle to rest it on the third seat. Kwa kweli alikuwa amebook (For real! The seats were booked!)
The bus driver slowly made his way towards him. He could smell the driver's anxiety. I guess he hadn't seen battle either…..
"That's odd!" He thought, for someone whose life work was driving these rolling war zones.
"Excuse me sir, what are you doing?"

"I am resting and waiting for my friends to come in."

"But sir, you enter through the front."

"Then why do you have two doors?"

"The back seat is for exiting only. The front seat is where you enter and pay for your ticket. Do you have a tic….."

"Isn't that what a conductor is for?"

"Buses in this country don't have conductors. Which country are you…."

"Doesn't matter! I have booked my seats and none of those people will steal them," he leered as he stretched his finger across all the little bus stops until he had marked the whole bus depot with his finger.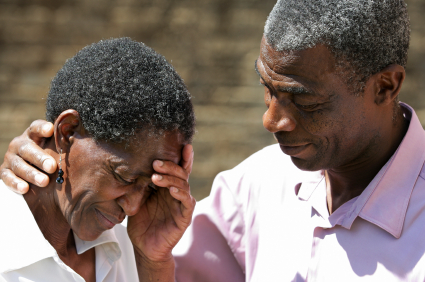 It was then that our protagonist began to experience an out of body experience. OK, that's not accurate. It was then that our protagonist wished that he could have leased out his body for the next hour or two and had an out of body experience. For you see, only four other people entered that bus that day. The two "idiots" who had bothered to cue and the fellows from the land of Caucasia who-formerly-called-themselves-his-friends-but-now-had-never-heard-of-him.
The bus driver didn't know what a straight face was as he explained to him how people enter through the front and pay while the people who want to leave stream out through the back (and yes, some through the front) without any battle taking place between the two.
"What about them?" he mapped out the whole bus depot again.

"They are cuing for other buses!"

"So this bus will just go when it's close to empty" (his foot was so deep in his mouth, it had come back to be re-chewed as cud)

"Yes!"

"Oh…he he….yaani…oohhh…ok…he he he"….blush..blush…sheepish grin…sheepish grin…bahh bahhhh….hmmm….asalala!
If the walls of the bus could talk they would say,
"Today grasshopper, we outwitted you!"
If he could speak he would ask,
"Je huu ni ungwana" (Is this really civilized?")
If you enjoyed this little tale and want more invitations to the narratives of my mind, subscribe to the blog via RSS or email to get the latest tidbits and anecdotes first.
Have a blessed Sunday and a great week
Mwangi