Before you read this, make sure you have read: Part one, Part two, Part three and Part four of my African immigrant story.
PART FIVE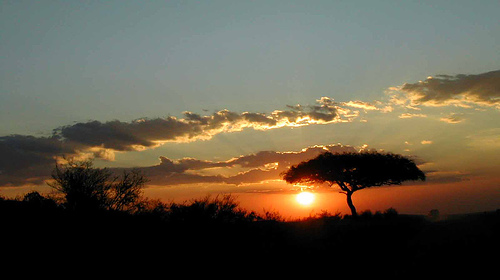 Late 2006
The film school that I was my first choice University accepts me and I jump straight in to the course in the middle of the school year.
My focus is still all on the party and I fail every single subject including documetary film making where I try to make a film on African drinking habits while drunk.
Still have delusions of grandeur. Obsess over them almost every waking minute but doing nothing to move closer to them. They're slowly fading away.
Discover that with male-female relationships once a certain level of emotional comfort and physical intimacy has been reached, you are no longer "just friends or acquantances." It's as though you own a piece of each other. I discover this when I try to get intimate with two women at the same time and remain "just friends". Messy and immature. To both of them: I'm sorry.
When my family returns from visiting Kenya they find bottles of alcohol, condoms, pregnancy kits, holes in the walls and morning after pills. Gives you an idea of the type of Christmas I had.
Party lifestyle for me hits its peak probably around June, slow decline has already begun.
Early 2007
The life of hedonism becomes less and less exciting for me.
Rejoin film school and actually try to do well this semester. Make a short film, which you can check out on Youtube.
Learn the basics of film such as editing, using a camera and writing a script. Idea of building a Pan-African movie production company continues to grow.
Attend PUA workshops(Google it!). Fascinating. Become obsessed with their literature and their way of thinking and viewing the world.Eventually become jaded by their general lack of fulfillment in life and an underlying misogyny and fear of women that I detect.
Meet three women who I genuinely like because of their kind hearts and genuine spirits-and they are pretty hot too: One of them hardly remembers me and the other two hate me.
Second Half 2007
I am completely disillusioned and bored with my party lifestyle. In my quiet moments, my delusions of grandeur thrust themselves in my face.
After watching a T Robbins interview with Larry King I decide to take drastic action. I disconnect my phone number and in no time flat, with a little money take off for Sydney to make my production house come true.
Sign up to join a film school that is also a production company. They charge $10,000 for a year of study. Knowing that I can't get parental support for it and with no way of paying the entire amount upfront, I do not enter the school.
Btw should you ever do what I did, it is only corteous to tell the people around you, you are leaving. I left a lot of good people without saying bye or anything. To all of them. I'm sorry.
I remember to always be mindful to thank God for all he has blessed me with.
Around the time I settle into Sydney I get robbed and most of my official documentation is stolen.
I end up homeless and jobless and searching for a job while listening endlessly to personal development tapes in my car.
Eventually, after 5 years, PUA workshops and a lot of experience, I realize that there are simply people in this world that I cannot get along with, hard as I might try and I have to tolerate and respect them.
Drinking begins to become pathetic: I never intended to drink on my own but I end up doing that. One day I go to a girl's home and abuse the living hell out of her (insecurities, oh insecurities). Shortly after my drinking makes me miss a flight I was supposed to take back to Melbourne to visit the family. Lying alone and hungover in my car the next morning I vow that I will never touch another drop of alcohol and I must learn to live a life where I don't use it as a crutch: Defining moment!
Attend a Tony Robbins seminar where I get fire shot into my soul and learn a lot of valuable mental skills.
Decide to experiment with eating no animal products. Health benefits abound, I lose 5 kilograms in two days! Lose some puss pimples, stop feeling bloated and feel a slightly higher level of energy Decide to keep going. Still going!
Come back to Melbourne to start up an Internet business because:
a) People making money from Adsense.
b) I control my working life and can work at night (as I am now)
c) I can use it as an excuse to interview people I admire and want to learn from and model.
d) I can use it as a launching pad for my movie production house (stay tuned).
e) I can use it to help people who are just like me: immigrants who showed up here without a roadmap of what to do.
Try to start blogs on Google. Run them for about 3 months.
Register the Displaced African domain name on Wordpress.Sign up for a membership site to learn how to blog as a business and begin working and thinking about the blog night and day.
Become a ferrocious student of the Internet, blogging, Internet marketing and technology. Still a student to this day!
First Half 2008
This chapter is still in the making. All I intend on doing is building a life that will matter long after I have left this Earth. I am not content with simply saying, I came, I lived, I loved and I died. I want to die with pictures of me deeply embedded onto the walls and in the hearts of people throughout Mama Africa, not because I am a great guy-I am not too bad, if you want to know-but because I brought something special to my home that didn't exist before I brought it. Because I served and lived in some unique way and now Africa is better as a result.
There is so much I have not put into this story that it's not funny. However I hope this "brief" timeline of my time here in Australia will put a lot of the stuff I say into perpective. Now you know me and now you know my blog. Enjoy your stay and I hope it's of benefit to you.
Be blessed and bless others,
Mwangi
If you haven't, please read: Part one / Part two/ Part three/ Part four /