Part9 of the 10 things I wish I knew before I left Africa
Hello Hello Hello,
First up, to all who have been trying to click on the navigation bar at the top of the page and wondering why it doesn't work….that's my bad! I have been slow getting the tech completed but by the next post it'll be done, otherwise feel free to circumcise me for the second time.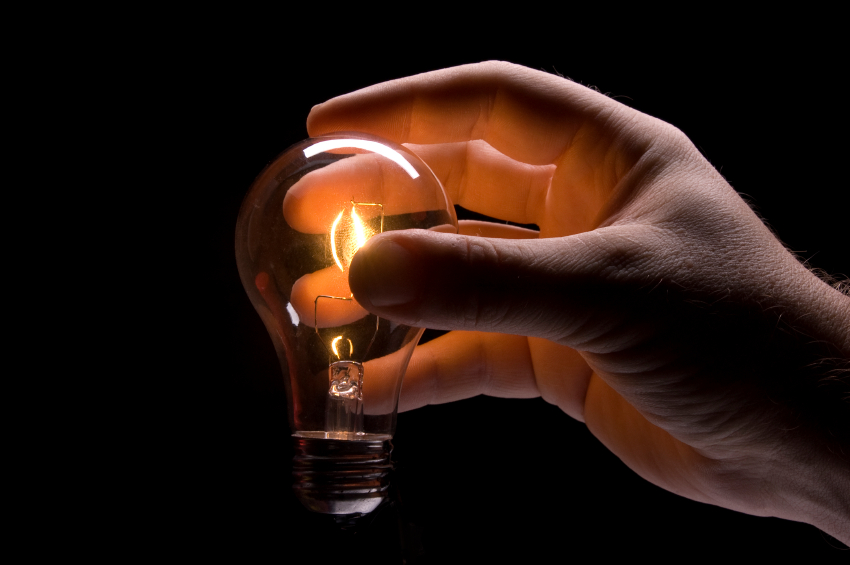 In today's post, a short one for me, I want to share with you my dreams and goals. I don't do this for egotistical reasons, though those are nice, but rather for two reasons:
1) To see how many people out there think like I do and feel like I feel.
2) To spark positive thought.
The Problem: What Occupies Our Minds
As I have said in previous posts, I really believe that what we do, what we spend majority of our time thinking about and who we spend our time with is extremely important if not the most important thing in determining not only who you are now but who you'll be in future. So let's narrow it down. Let's have a look at what we spend majority of our time thinking about.
Television, Movies and Music vs Education
My honest belief is that the two most important things that determine what we think about on a regular basis are the people around us and what they think about and the type of entertainment we consume. I honestly think that for all the talk about education and how important it is to the development of a society what is much more important is the heroes and role models people pick up from the tube, the radio and the cinema.
They Sell Us the Dream
This is because what entertainment media does, for the sake of simplicity I will throw personal development media in this category as well, is it sells us the dream. I will put it like this:
Who do you think about more? Taye Diggs and Nia Long from the Best Man or your high school teacher in class 8 who used to declare that he was the greatest maths teacher in the world. Who do you want to be more like? Who do you emulate in the way you walk, the you talk, the way you relate to the opposite sex?
When you go to work to 'get that paper' are you doing so so that you can follow in the footsteps of your favorite lecturer and study the effects of macroeconomic reforms upon the inflation rate or are you doing it so that you can afford to have a coffee with your girls and reconvene the MASC club like the girls from Sex and the City.
We need our heroes so that we have something that gets us out of bed in the morning, someone that we are working hard to be like. And I can assure you that a lot more of my heroes came from these forms of media than did from the education system, as great as my teachers were.
Where Are Our Heroes?
So quick question. I am in my early 20s: Name me one native African in my age group who is:
a) Well known
b) Worth emulating
c) We celebrate and cherish often
d) Doesn't play a sport or sing????…………………….It's OK I'll wait.
I think that this fact is way more tragic than complaints about how we are portrayed in the media as people who live in jungle villages and speak in clicks. Where is our success magazine? Where is our movie of the week about the African who overcame all the odds to do something great?
We all know people who fulfill the above criteria. People like Rachel Wambugu or people who landed abroad with absolutely nothing and managed to rise on up without even understanding the English language.
The Media Exists, But……
Now I have absolutely no doubt that media such as this already exists all over the place. In fact I have seen a lot of it. There are documentaries such as Sons of Lwala, movies such as Lumumba choirs such as Watoto children's choir and blogs and publications and groups all over the place where Africans get together to celebrate when we do good. However my problems (this post is so negative, apologies it's all leading somewhere) with this types of media are two:
How Much of this Media is FUBU
Have you noticed how behind a lot of these great initiatives there is always European or American funding and/or marketing? I absolutely love and salute these guys who are willing to care enough for their fellow human being like that, however: That doesn't do much for my faith in my African people. Can't we create our own inspirational movies and documentaries and market them to ourselves? Don't we spend time with each other and understand each other to know the types of stories we need to hear and have enough education to know how to get these movies, songs and television shows made and distributed in house.
It's a Tough Job But Someone Has to Do It
So without anyone asking me to I have decided to take on the job. I pretty much want to help take Africa to a place where my kids- listen to me, in my early 20s talking about 'my kids' -will be able to turn on the television and be inspired by hearing the latest story of triumph over adversity from another region of Africa.
I am going to create an Africa where my little niece goes to the movie to marvel at the beauty and grace of some once-an-unknown-African actress and her remarkably accurate portrayal of some also-once-unknown-African grassroots activist. Meanwhile my little boy is turning on his ipod to learn the secrets to success from a black man who started out poor, ignorant and destructive and fought his demons all the way to the mountaintop.
This blog is pretty much my first step in that direction. A blog that is intended to entertain, educate and inspire. That friends is one of my missions in life. Who is with me?
As always if you feel a stirring somewhere within yourself as you read this, leave a comment below or contact me and let me know what's happening.
Be blessed& bless others,
Mwangi
PS: This blog has a lot of simplifications and generalizations for the sake of clarity and staying on point. As we continue on with this blog we'll slowly add more details and paradoxes and contradictions but not today, it's the first day of the weekend and we all know they were not made for thinking……………
PS2: I post this for no other reason than the fact that Eric Wainaina is an artistic genius. Make sure you check out both his albums at Itunes. Enjoy (Lyrics taken from the Eric Wainaina website)
Eric Wainaina – Dunia Ina Mambo

Eric Wainaina - Dunia Ina Mambo (This song is deep) [4:07m]:
Play Now
|
Play in Popup
|
Download
Shetani akamwuliza Mtakatifu Petero
The Devil asked St. Peter
Umewahi kuangalia huko chini (aye aye)
When was the last time you looked down at earth
Mtu masikini akiiba mkate
When a poor man steals a loaf of bread
Atavalishwa pingu miaka mnne
He goes to jail for four years
Lakini tajiri anayezorotesha umasikini wa nchi nzima (mwajijua)
But a rich man who causes the poverty of a whole nation
Anachekacheka na hakimu
Laughs with the judges
Baadaye wapo wote pamoja mikahawani
Later they meet for a drink

CHORUS

Dunia ina mambo

The world is crazy

Kweli ina mambo

Truly it is crazy

Dunia ina mambo

The world is crazy

Dunia ina mambo

The world is crazy

Nyuma ya kila mlango

Behind every closed door

Dunia ina mambo

The world is crazy

Shetani akamwuliza Mtakatifu Petero

The Devil asked St. Peter

Ni dini gani inayoendeleza chuki (mambo bado)

What religion spreads hatred

Kwa ajili ya bidii ya bin adam

Because of the efforts of the children of adam

Mimi sina kazi

I am without work

Warumi wachukia wakristo wengine

The Roman Catholics hate the Protestants

Wengine wachukia Waislamu (bure bilash)

The Protestants hate the Muslims

Waislamu wachukia Wayahudi

The Muslims hate the Jews

Na nguvu zangu zote singeweza hayo yote

With all my might I couldn't have done all this

Dunia ina mambo

The world is crazy

Kweli ina mambo

Truly it is crazy

Dunia ina mambo

The world is crazy

Dunia ina mambo

The world is crazy

Vituko na vichekesho

Jokes and mischief

Dunia ina mambo

The world is crazy

Shetani akamwuliza Mtakatifu Petero

The Devil asked St. Peter

Ni kulala mnalala au vipi (hallo hallo)

Are you guys asleep or what?

Mnaruhusu viongozi wa nchi tajiri

You allow wealthy nations

Kumiliki nchi masikini

To control poor nations

Kwa mfano wananchi wa nchi zilizokuwa chini ya ukoloni

For example, the citizens of former colonies

Waliporwa mali zao au siyo (au siyo)

Weren't they robbed

Basi mbona waliyonyanyaswa wasipande ndege

Then why can't those were oppressed jump on a plane

Na kwenda ng'ambo ili kurudisha…haki zao

Go abroad and claim what's rightfully theirs