I wrote a nice long article, hoping to release two articles today within twelve hours of each other, and then lo and behold, the computer froze up and deleted three quarters of my article. I should have that done by tomorrow. Today, however, as promised, I thought I would give you a glance into what is going on in Kenya from a Kenyan perspective. I will share with you a couple of resources that can dramatically increase your knowledge of what's being going on in Kenya since the election debacle began.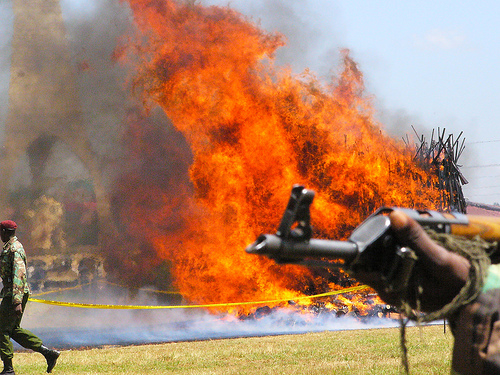 The Picture Man
If you haven't yet,go to the end of my previous post and click on the link that tackes you to the Flickr gallery of DEMOSH.He is a brilliant photographer who really captured the comotion sorrounding the elections. Below I have posted the email conversation we had verbatim. The questions I asked were:
1) What's going on in Kenya at the moment?
2) How can we in the diaspora best serve Kenya at this time?
Response:
Hi, Mwangi
1.Business people have started to worry about the
Economy and the shillings is slowly sliding lower to
stand at 67 against the dollar up from 62.
2. in most parts of the country especially Mombasa the
hotel industry remains the most affected with tourist
being evacuated and bed occupancy dropping to 40% from
the 100% mark.
January through to March is normally peak tourism
season and that has now been shattered and the hotel
owners are now sending most of their staff on
compulsory leave because they cannot afford to keep
them on payroll.
Food and other basic commodities are also on the rise
due to high demand and low supply from the farmers.
3. Neighboring countries like Uganda, Rwanda, Burundi
who depend on the port of Mombasa for all there
imports are also facing difficulties they do not have
flow of processed goods from the Kenyan industries and
even fuel which they normally receive from Kenya.
Traders are forced to sell their fuel at 4000 Uganda
shillings.
With the fuel shortage biting hard in the neighboring
countries peacekeeping effort in the horn of Africa is
almost coming to a halt due to fuel shortage forcing
the mission bring to a halt the transportation of
military personnel to Somalia according to United
States Assistant secretary of African Affairs Jendayi
Frazer.
4. Already the African union president who is the
president of Ghana is expected to arrive in the
country today to broker a peace and reconciliation
between President Mwai Kibaki and ODM presidential
leader Raila Odinga after the chaotic situation that
left more than 500 people dead and over 500,000 people
displaced throughout the country after the post
election violence.
Lastly Kenyans are a bitter lot with the current
president and his entire leadership, they feel
betrayed and robbed of democracy. Most of them being
the youths who turned up on the 27th December 2007 as
early as 4am to que to cast their vote to bring change
but it all ended up into a flawed elections and
president Mwai Kibaki declared the winner in a poll
that the international Observers described as a sham.
Following this, I asked him:
1) Do you have any ideas that you might suggest we in the diaspora can implement to help the situation back home?
2) Can I share our conversation with Displaced African readers?
Response:
Thanks for your response, You can post the article………On the part of helping kenyans back in the diaspora i will give you details once I get the correct address of the parties involved in the process.
So thanks to DEMOSH for sharing his time and his knowlege with me,we await the response.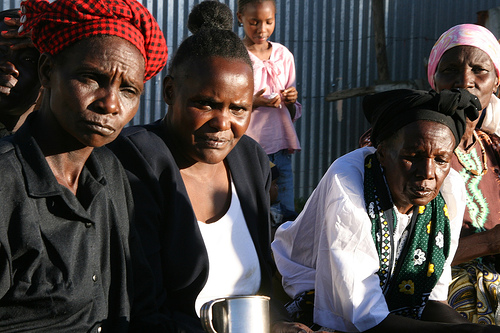 The Blogs
Ever since I typed, "What African woman thinks," on Google, I have been an on-off fan of this blog. Particularly poignant is the way she described her tension,fear and the pain that immediately sorrounded the eruption of the violence. Very few blogs really get to the heart, the human heart, of what is going on in Kenya; newspapers are more interested in sensationalism and other bloggers are more interested in sub-sections of constitutional clauses. She is a human being with a wonderful, vunerable heart and I honour and salute that.
 Hope this serves . Leave a comment and let me know how these resources may have touched you or any information sources you know of that you can share with others.
Be blessed,
Mwangi